London Oxford Airport's business jet movements in 2021 were 33% up over 2020. The last 12 months proved to be its best on record for 15 years (when the Reuben Brothers acquired the airport from BBA Aviation) netting a total 66,000 aircraft movements and 10,000 passengers handled through its OxfordJet FBO.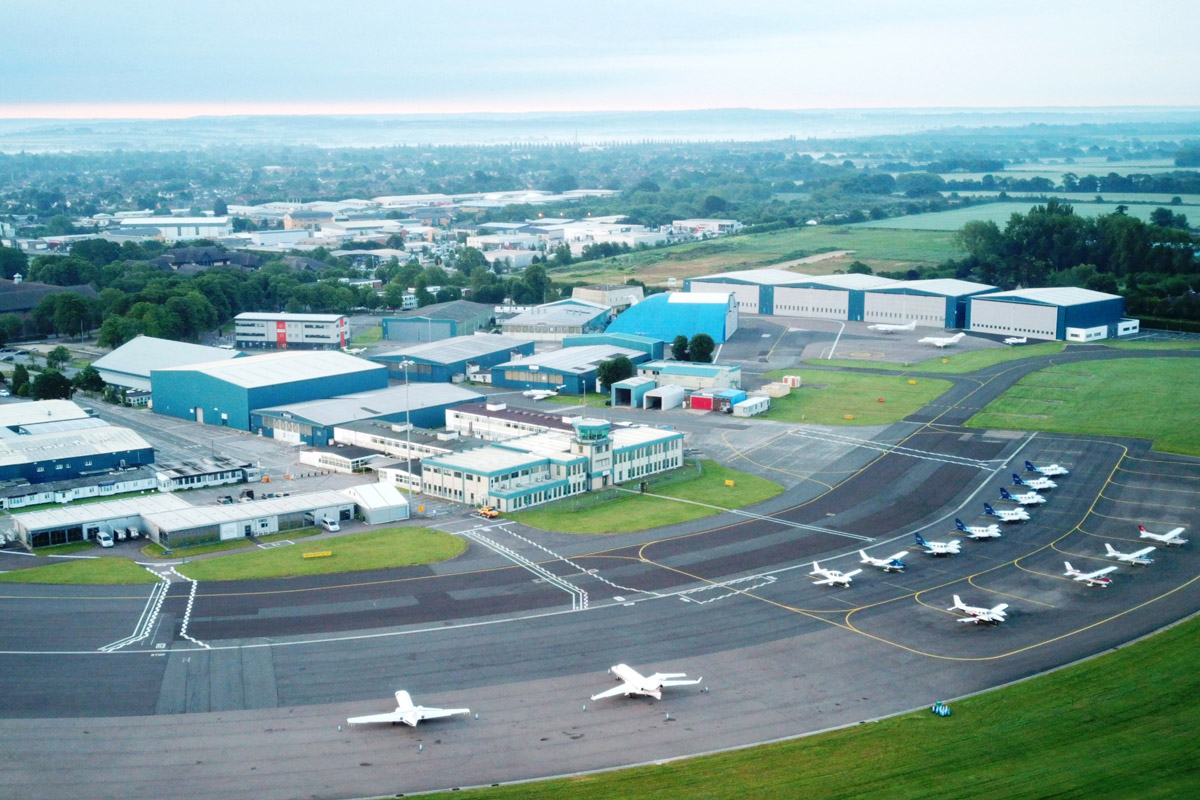 This compares with 46,000 aircraft movements in 2020 and 48,000 in 2019.  Total aircraft movements were 57% up on the decade's average and 44% over year 2020.
"Our popularity as an alternative London airport is partly due to our excellent operating hours – available from 06:00hrs to midnight, seven days a week," added James Dillon-Godfray, Head of Business Development.
London Oxford Airport can handle regional airliner types such as the Embraer E195 with 100-plus seats on charters through its FBO, plus Boeing BBJ (B737) and Airbus Corporate Jets ACJ320 series bizliners, including the new TwoTwenty (A220 derivative).
"With business aviation activity 38% up compared with pre-pandemic levels, London Oxford Airport is well positioned to support the prerequisite demand for leading bizjet operators for routine, no-hesitation access," added James Dillon-Godfray. Facilities were bolstered with the November opening of Hangar 15, a 63,000 sq. ft (6,000m2), 140m long hangar, suitable for up to six more Bombardier Global or Gulfstream-sized aircraft.