Revenues of $1.2 billion reflect strong aftermarket performance and 21 aircraft deliveries, well on track towards full year guidance of more than 120 deliveries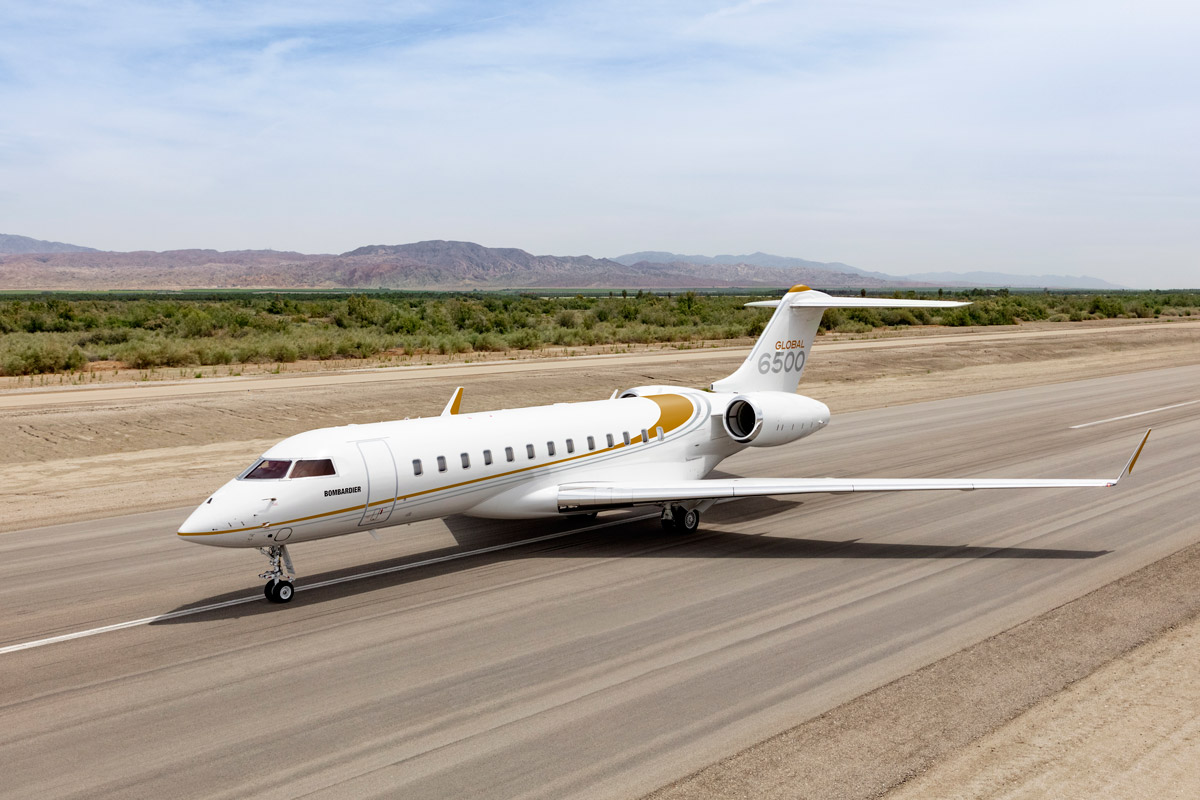 First Quarter 2022 Financial Performance
With its strong portfolio of world-leading jets and an expanding service network, Bombardier is uniquely positioned to capitalize on the demand for both new jets and services. This strength supported consolidated cash generation of $173 million for the first quarter of 2022, which represents a $578 million improvement compared to the same quarter last year. "I am particularly pleased with the continued robust free cash flow generation we achieved in this quarter. This is a testament to the concerted efforts of our sales team that worked diligently to make the most of vigorous demand, and secured a very strong order intake," Martel said. "While we are clearly tracking well to our free cash flow guidance for 2022, we are opting to take a few months to measure the impact of the current global geopolitical and market contexts to carefully assess the true size of any potential upside."
Bombardier's revenues from business jet sales and aftermarket services totaled $1.2 billion during the first quarter of 2022 as business jet utilization and flight hours continued to rise around the world. The company delivered a total of 21 aircraft in the first quarter of 2022. Bombardier also reported record aftermarket revenues, a ~34% improvement over the same quarter last year. The strong demand was reflected also in the 2.5 unit book-to-bill ratio and a growing backlog that rose by $1.3 billion to $13.5 billion since the beginning of 2022.
In terms of profit, the company expanded its year-over-year adjusted EBITDA margin(3) by 420 basis points to reach 13.4%. Adjusted EBITDA(1) was at $167 million, a 36% improvement over the same quarter last year, thanks mainly to higher aftermarket revenues, incremental Global 7500 contribution and cost structure improvements. The EBIT from continuing operations was $85 million.
Major Step in Debt Reduction
During the first quarter of 2022, Bombardier completed the partial redemption of outstanding Senior Notes in the total value of $400 million, a major milestone in its deleveraging strategy. Bombardier was able to repay this debt by utilizing cash and cash equivalents generated in 2021. Continued deleveraging of the business remains a priority for Bombardier. "It is clear that we have meaningful cash generation potential ahead of us that we can continue to allocate towards debt reduction, but also significant strategic investments," emphasized Martel.
Global 7500 Milestone
The company concluded the first quarter of 2022 with a landmark achievement for the industry flagship Global 7500. On March 30, 2022 it delivered the 100th Global 7500 to long-time client VistaJet. This is the 10th Global 7500 for VistaJet, which plans to welcome up to a total of 17 into its fleet by the end of 2022. "This delivery represented an extremely important moment for all of us at Bombardier, in Montréal, Toronto and Wichita, where our extraordinary teams are designing, building and testing this amazing aircraft," said Martel. "We also celebrated the fact that we have now reached our targeted unit cost for this aircraft, which has been rapidly growing its EBITDA contribution over the last year and will see its margins more than double between 2021 and 2025."