2023 marks 50 years in business for Robinson Helicopter Company. Founded by Frank Robinson on June 20, 1973, Robinson's goal was to design and manufacture simple, reliable helicopters as efficiently as possible without compromising quality.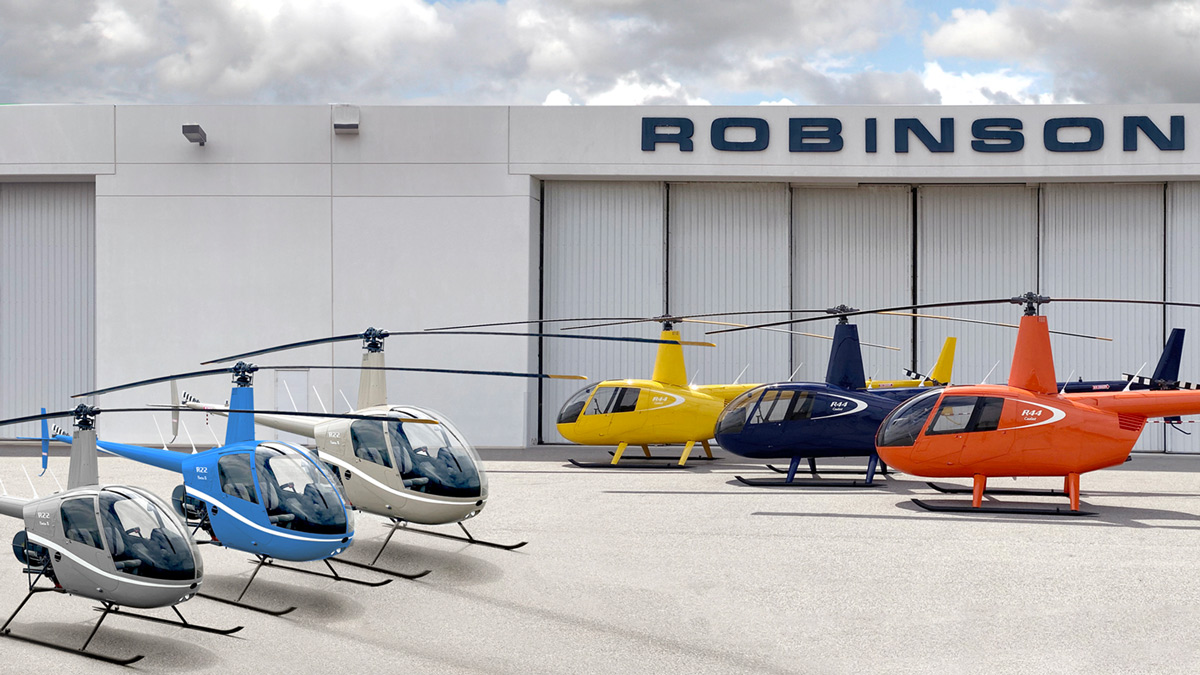 Robinson's 50-year milestone represents more than the passing of time, it is an affirmation of the company's success. Robinson's simple, reliable helicopters changed the face of general aviation by making flight training and helicopter ownership accessible to a broader market.
With a fleet of 13000+ helicopters operating worldwide, it is safe to say Robinson Helicopter Company is a leader in the helicopter industry. While its objectives remain unchanged, Robinson continues to incorporate new ideas and technologies to meet the ever increasing demands of its ever increasing customer base.
Helicopter market intelligence company Parapex Media advises that of the following production volumes to date
R22 – 4875
R44 Astro/Raven I/Clipper I – 2725
R44 Raven II/Clipper II – 4625
R44 Cadet – 90
R66 – 1210
TOTAL = 13525
Of these, over 2,000 have been withdrawn from use following accidents, and there will be another batch of many hundreds around the world which have been stored awaiting the next overhaul, should it be economically viable.