Daher and Garmin announced the G1000 NXi integrated flight deck retrofit for earlier-production Kodiak 100s, bringing next-generation avionics technology to in-service versions of this multi-role turboprop-powered aircraft.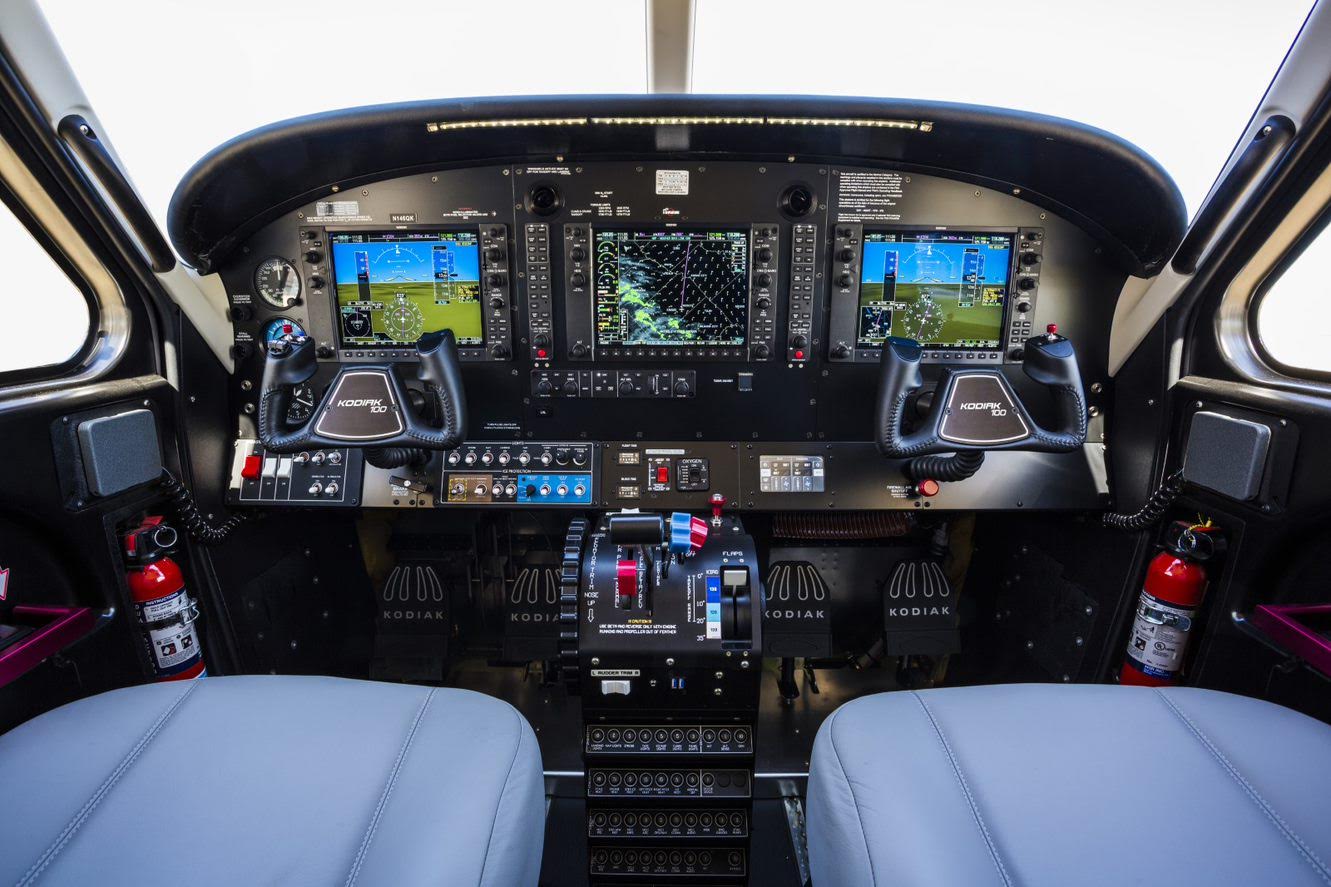 The upgrade – unveiled at the SUN 'n FUN Aerospace Expo, is to be available through the Garmin dealer network; as well as Daher-operated maintenance facilities in Sandpoint, Idaho, Pompano Beach, Florida and Tarbes, France; along with Kodiak Authorized Service Centers.
Incorporating a modernized flight display design with significant performance enhancements, the G1000 NXi delivers innovative capabilities in a state-of-the-art avionics platform.
Among the G1000 NXi's features are SurfaceWatch runway monitoring technology, geographical map overlay within the HSI (Horizontal Situation Indicator), wireless cockpit connectivity via the Flight Stream 510 multi-media memory card, and visual approach capability for autopilot-coupled glidepaths to pilot-selectable minimums. With the GTX 345R Transponder included in this upgrade package, the G1000 NXi system offers benefits of  ADS-B "In."
"Bringing the modern G1000 NXi integrated flight deck to the Kodiak 100 is fully aligned with Daher's strategy of serving our customers with upgrades and enhancements throughout the life of their aircraft," said Nicolas Chabbert, the Senior Vice President of Daher's Aircraft Division.
Carl Wolf, Garmin's Vice President of Aviation Sales and Marketing, added: "We are excited about bringing this modern integrated flight deck to earlier Kodiak 100s. The G1000 NXi offers leading-edge capabilities and significant performance upgrades that will help pilots fly safer and reach their destinations easier."
The G1000 NXi retrofit kit's recommended price is $62,995. Kits are expected to begin shipping in the third quarter of 2023.