Gulfstream Aerospace Corp. today announced customers across the United States will get an exclusive look at the all-new Gulfstream G400 interior at the G400 Experience Tour, showcasing the comfort and flexibility of the aircraft's class-leading cabin. The G400, introduced in October 2021, brings an unrivaled combination of range, speed and innovation to the large-cabin business aviation class.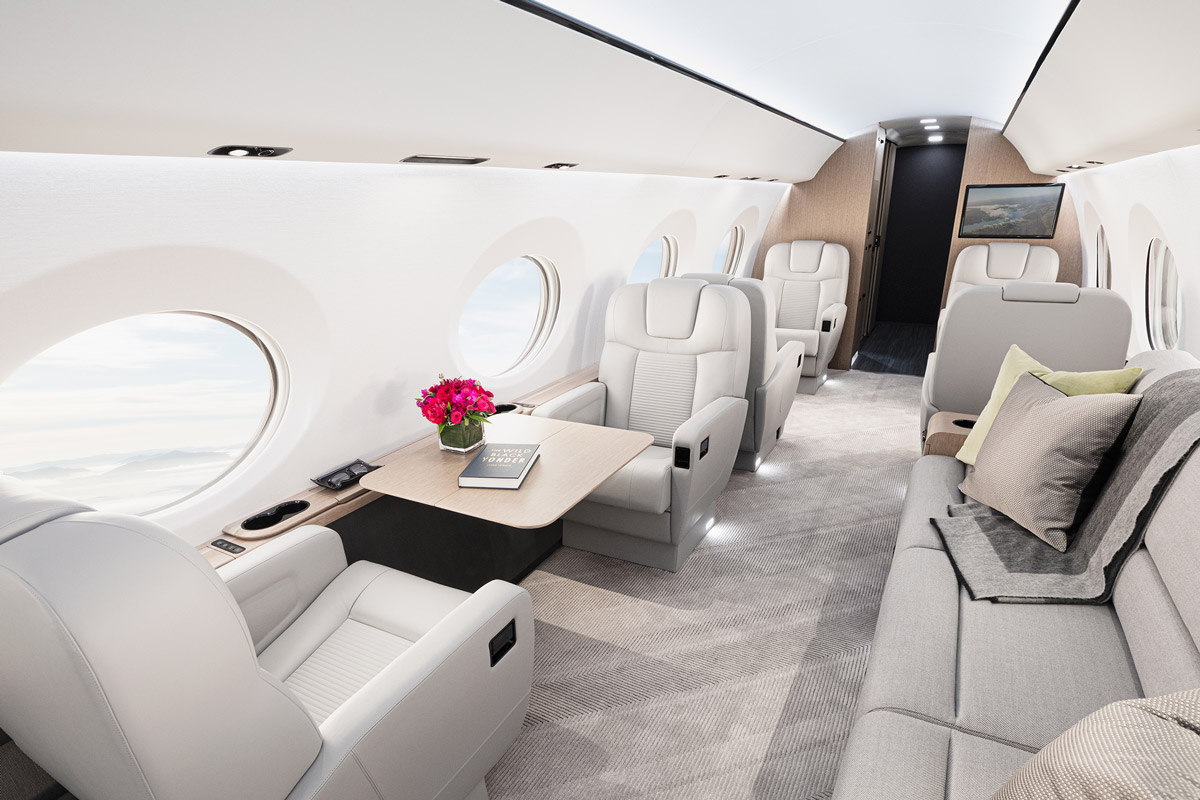 The aircraft features class-leading field performance and can fly 4,200 nautical miles/7,778 kilometers at its long-range cruise speed of Mach 0.85. It also offers efficient environmental performance with reduced fuel consumption, emissions and noise as a result of the combination of Gulfstream's aerodynamic clean-wing design and advanced Pratt & Whitney PW812GA engines.
In the interior, customers can choose from three floorplans with seating for up to nine, 11 or 12 passengers. The G400 also provides the signature Gulfstream Cabin Experience, with 100% fresh air, low cabin altitude, whisper-quiet noise levels and abundant natural light from 10 Gulfstream panoramic oval windows, along with a plasma ionization air purification system.
"As we prepare to fly the G400, the latest next-generation aircraft in the Gulfstream fleet, we are giving customers the opportunity to experience its spacious interior firsthand," said Mark Burns, president, Gulfstream. "We developed the G400 based on direct feedback from our customers, who told us they wanted the cabin comfort and technology they know Gulfstream delivers in the range and speed category the G400 occupies. As such, the G400 marks the newest innovation in our fleet offering an aircraft for every mission, and we look forward to introducing the aircraft to our customers across the U.S. with this tour."
The G400 Experience Tour includes stops in Miami, Houston, Dallas, Denver, Seattle, Chicago, New York, Pittsburgh, and Washington, D.C., during the spring and summer.
The initial G400 aircraft has been delivered to Gulfstream's Flight Test program and preparations are underway for first flight later this year. The test program will include four flight-test aircraft and one production-test aircraft dedicated to cabin comfort and maturity. Gulfstream anticipates G400 entry into service in 2025.