DC Aviation is pleased to announce that a Falcon 2000LXS has been added to its fleet. The aircraft was purchased by DC Aviation to meet the increased charter demand.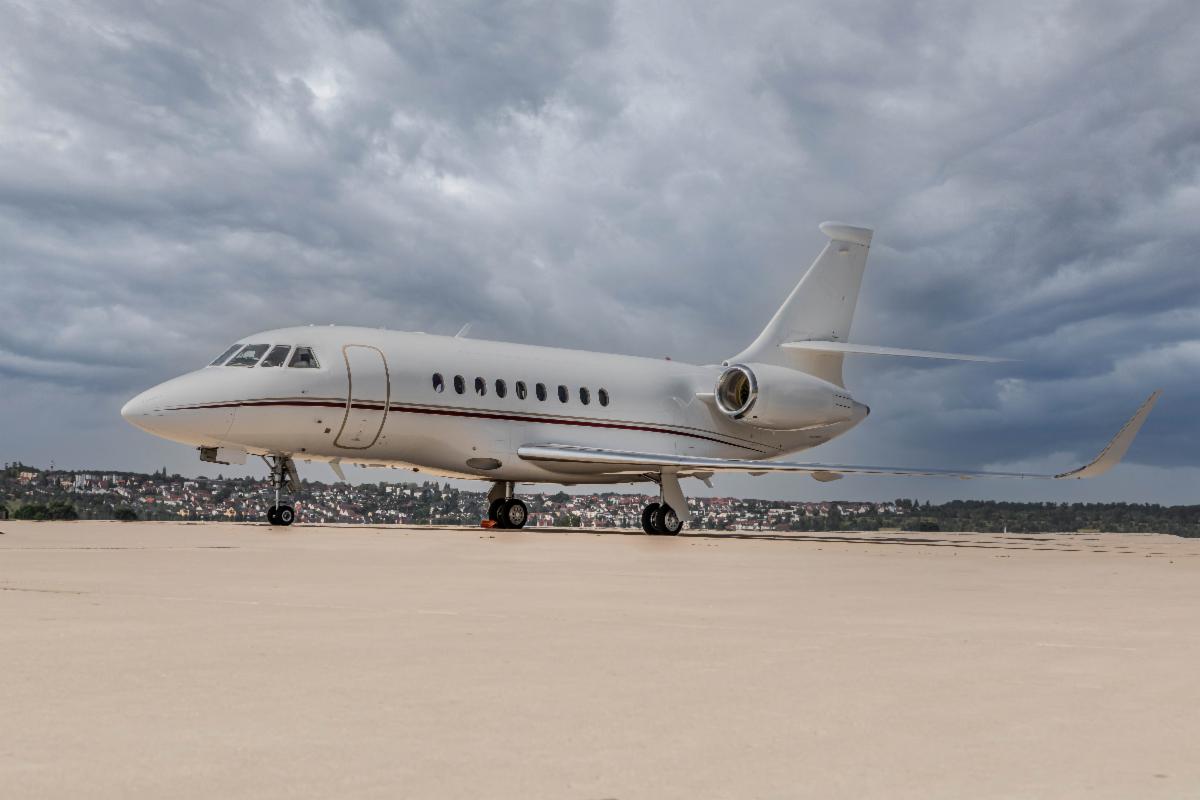 The Falcon 2000LXS is a long-range aircraft unrivaled for its efficiency and the ability to access short and challenging runways. Its range of 4,000 nm (7408 km) makes it possible to fly non-stop from Berlin to New York or from London to Dubai. Its uniquely quiet cabin, with a standing height of 1.88 m, offers unmatched comfort for up to 10 passengers. For nighttime flights, the luxury leather seats can be transformed into two single beds and one double bed. The Falcon 2000LXS is equipped with the latest entertainment and communication systems and features like large 22'Т monitors, 2 in-seat monitors, Blue Ray, Air Show, SatCom telephones, the Falcon Cabin HD+ Management System and Internet SBB.
Michael Kuhn, CEO of the DC Aviation Group, says: "With the purchase of the Falcon 2000LXS we have directly responded to the increased charter demand that has been observed over the last few months. We are very happy that with the Falcon 2000LXS we have an aircraft fully available for charter that combines high performance and reliability with maximum comfort for the passengers."
The diversified fleet of the DC Aviation Group now comprises seven ultra-long-range and twelve long-range jets as well as seven medium-range jets and two helicopters.
DC Aviation emerged in 2007 from the former DaimlerChrysler Aviation, a DaimlerChrysler AG subsidiary that was founded in 1998. With branches in Dubai, Malta, and additional locations in Moscow and Paris, its international presence keeps growing steadily. During its 23-year corporate history, DC Aviation has acquired comprehensive experience in aircraft management. Today, DC Aviation offers a complete portfolio ranging from aircraft management via aircraft charter to the maintenance of business jets and handling services. Its fleet includes the Cessna Citation XLS+, long distance jets like the Gulfstream G650 and large-cabin jets like the Airbus 319 CJ. In March 2016, DC Aviation expanded its operating license to include the commercial use of helicopters.