Sirius Aero received the top tier certificate of international business aviation Ц IS-BAO Stage III. The 3-tier certificate indicates that flight safety is the core part of the companyТs corporate processes.
Sirius Aero has changed some of its internal documents, implemented some new procedures and now pays more attention to training its personnel.
†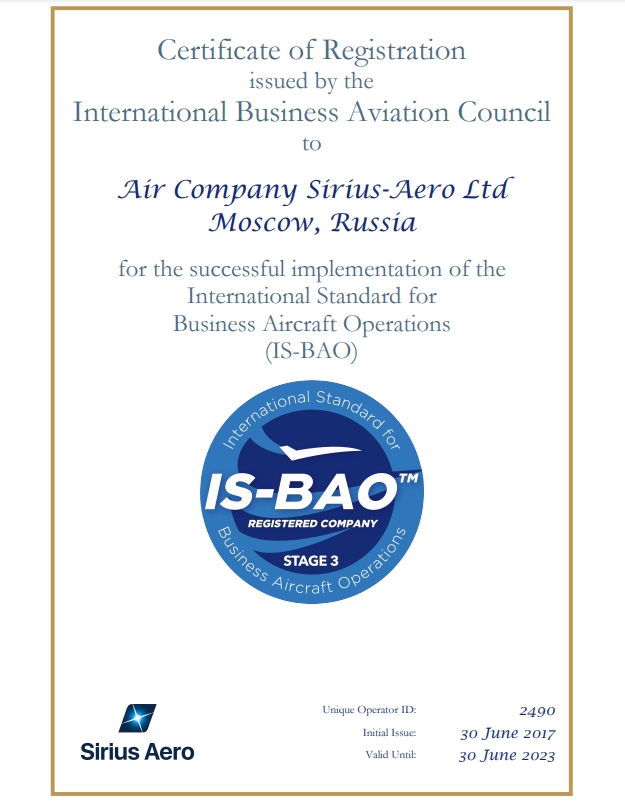 Sirius Aero has been willingly passing IBAC certification since 2017. Thanks to the implementation of IS-BAO standard, we've been gaining experience year by year which helped us improve our efficiency and cut expenses in our internal processes.
"IS-BAO Stage III is a gold standard in our industry. We are happy to join the best of the best and to become the second Russian airline to get the top tier of IBAC. For us, safety has always been our top priority and now we officially declare that our services are at the highest international level". Mikhail Parnev, the CEO of Sirius Aero.