We had just come off a year when the Asia-Pacific civil helicopter fleet had grown by a very healthy 4.3%, with China alone adding net 90 helicopters and growing by an astonishing 22%.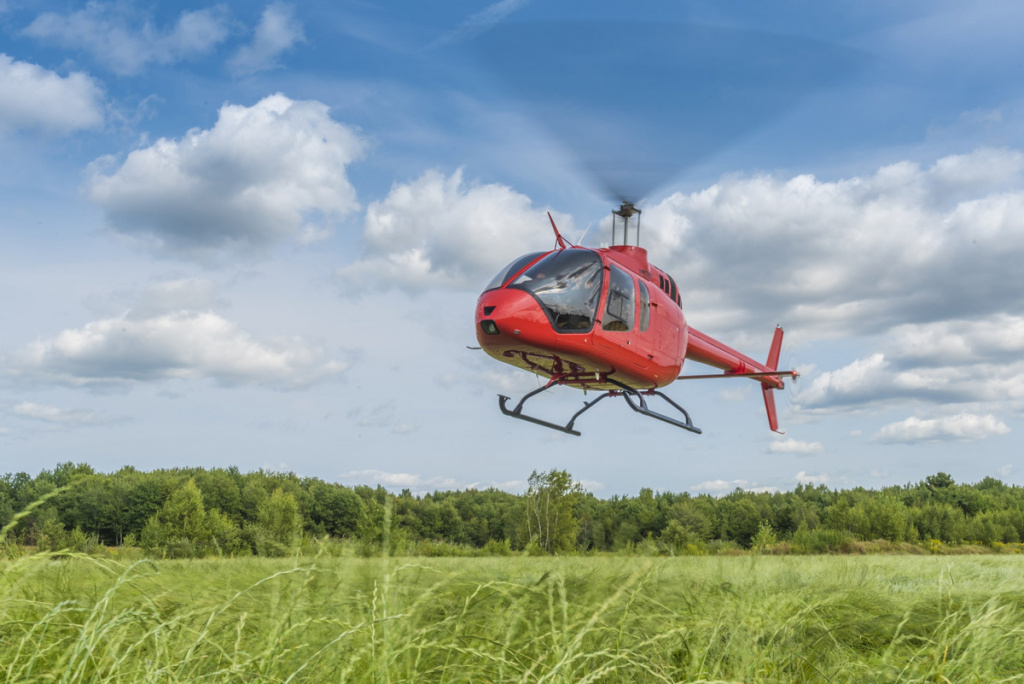 It was yearend 2016, and 2017 was upon us.
2017 / 2018 would be watershed years, with China placing combined orders for almost 300 civil helicopters — the equivalent to almost 50% of the total civil turbine fleet flying in China at that time:
·

      

In March 2017, Reignwood Aviation increased its Bell 505 order from 10 to 60. It then added a further 50 Bell 505s in November of the same year.

·

      

In June 2017, Shaanxi Helicopter ordered 100 Bell 407GXPs.

·

      

Also in June 2017, Kingwing GA ordered two AW119Kxs, ten AW109 Trekkers & five AW139s. Then in March 2018 it ordered seven AW119Kxs, 15 AW109 Trekkers & four AW139s, only to follow this order up with another order for 15 AW139s in November 2018.

·

      

Last but not least, 2018 saw Zhejiang Desheng GA order 20 H225s.
·       All orders were signed to great pomp & ceremony with Deputy Prime Ministers, Ministers, Secretaries, CEOs, Presidents & Managing Directors all in attendance.
Flash forward three years to YE 2020 and growth has slowed to just 1.8% in Asia-Pacific, with 2021 growth forecasted to come in at a minuscule 0.5%. China is however still the top market by a long shot, adding more than twice as many helicopters as the second biggest market, and clipping along at a very substantial growth rate of 8%.
Or so it would seem.
The problem is that the China market is not as healthy as it seems, with over 80 helicopters either in storage or still in crates as far as ASG can determine. Let us be clear, the helicopters have been delivered by the OEMs, so short term the orders have been filled and the financial risk resides downstream with the owners and operators.
But long term, the possibility exists that the OEMs will see these aircraft back for sale in the Chinese market, depriving them of future new orders. or worse, priced cheaply enough to undermine residual values. Also, given the number of helicopters that are already stored, there must be substantial pressure on the original purchase orders and questions about whether the full contract numbers will ever be delivered. Will the OEMs, in their best interest, buyback these stored units so they can better control the market & pricing going forward?
To give some more scope to the problem, ASG determined that there are 68 helicopters in storage and 14 still in crates. The helicopters in storage are counted as part of the mainland China fleet as they are delivered, imported, China registered & being maintained as airworthy – but the fact remains that 8.8% of the mainland China fleet is in storage. If ASG deletes those helicopters from the fleet, then growth in the Asia-Pacific region for 2020 was actually non-existent, just 0.2% instead of 1.8%, with the Chinese fleet contracting by 1.8%. That is called moving the needle.
What is even more alarming is when you consider the mission configurations for these stored helicopters: for instance, 38 are EMS configured – so a jaw dropping 47% of the China EMS fleet is in storage. The 11 stored VIP helicopters represent 23% of the China fleet. The rest of the stored fleet are 17 Utility and two Law Enforcement helicopters –  all of which brings into question whether these market segments are even viable anymore in China.
By model there are 28 Bell 407s, 20 AW119s, nine AW109s, nine H225s and two H135s in storage, with 14 Bell 505s still in crates – so 26% of the Leonardo fleet and 19% of the Bell fleet.
The situation with the Bell 505s exemplifies the problem today and for the future: 110 were ordered, 32 have been delivered and 18 are flying, but 14 are still in crates waiting for buyers. Is this just a consequence of the pandemic? Or will buyers materialize as we move further into 2021 & 2022 so that we can crack open those crates? Will the demand be the same as in the past? Will the future requirements be for different categories and different configurations?
Lots of questions & uncertainty as we move forward, but 2021/22 will undoubtedly provide answers as the OEMs and all the other stakeholders collectively work towards mutually acceptable solutions. If working in China for 25 years has taught me anything, it is that slowdowns are usually followed by longer spurts.