Flight activity for the week of March 27th Ц April 02nd was up 2.2% from the previous week.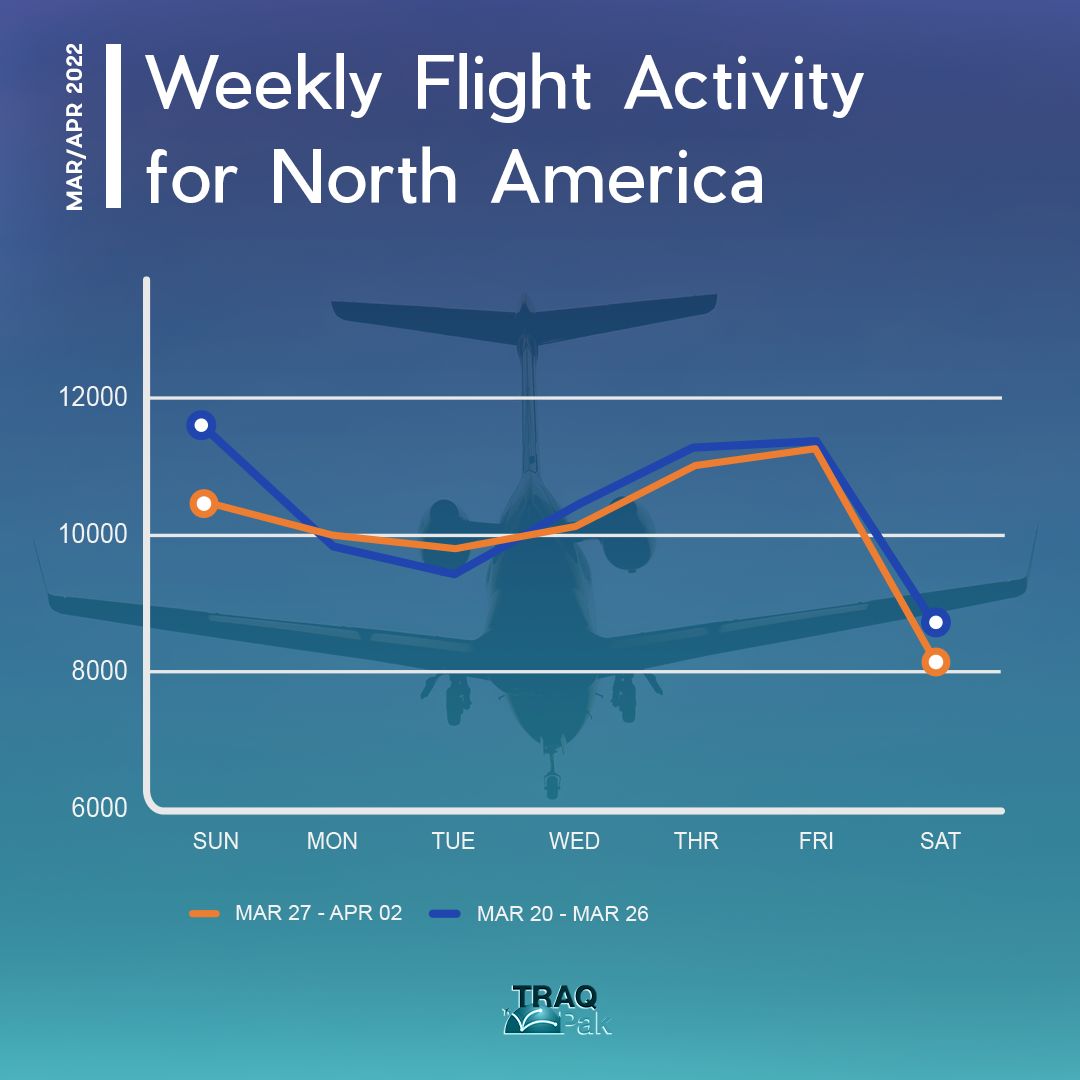 Daily flight activity followed a standard pattern this week, rising Wednesday, Thursday, and Friday and dropping back down into the weekend. The overall numbers continue to increase year over year as we enter Spring 2022.
Stat of the week: Business aviation flight activity in the final week of March 2022 was up 13.5% from the same week in 2021 and over 321% from 2020.