Spring 2022 continues to yield a consistent weekly pattern of North American Business Aviation flight activity.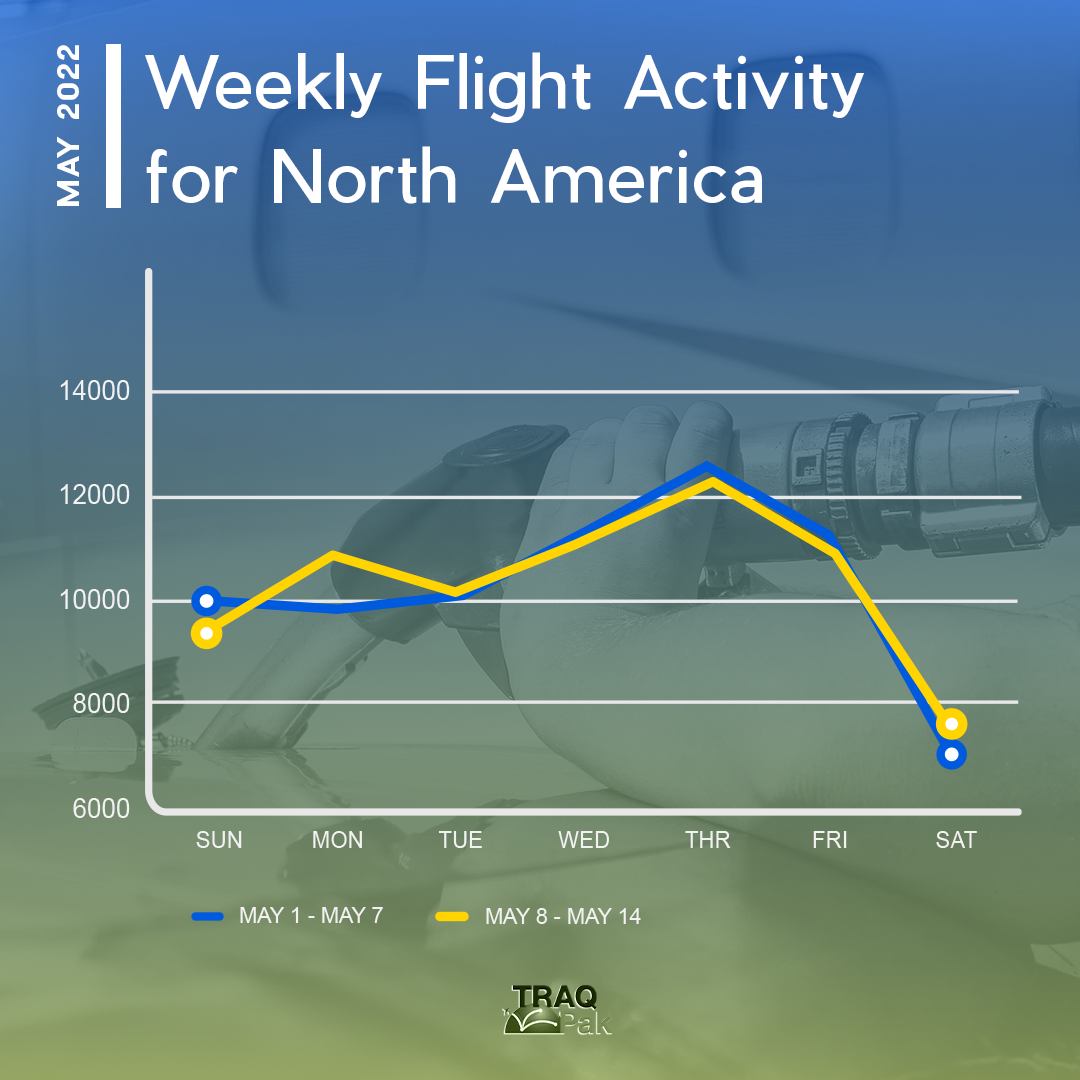 Total flight activity this week was within one percent of activity observed in the first week of May 2022. Year over year we are observing over 12% more activity than the 2nd week of May 2021 and 59% more activity from the 2nd week of May 2020.
Stat of the Week: Aviation fuel prices continue to rise across North America. Our monthly fuel survey completed by the Aviation Research Group US, LLC observed a $0.50 increase per gallon from April 2022 to settle at a national average price per gallon of $8.04 for May 2022.