Finishing out the first full week of June 2022, business aviation flight activity is up 1.23% in North America and 33.6% in Europe from this time last year.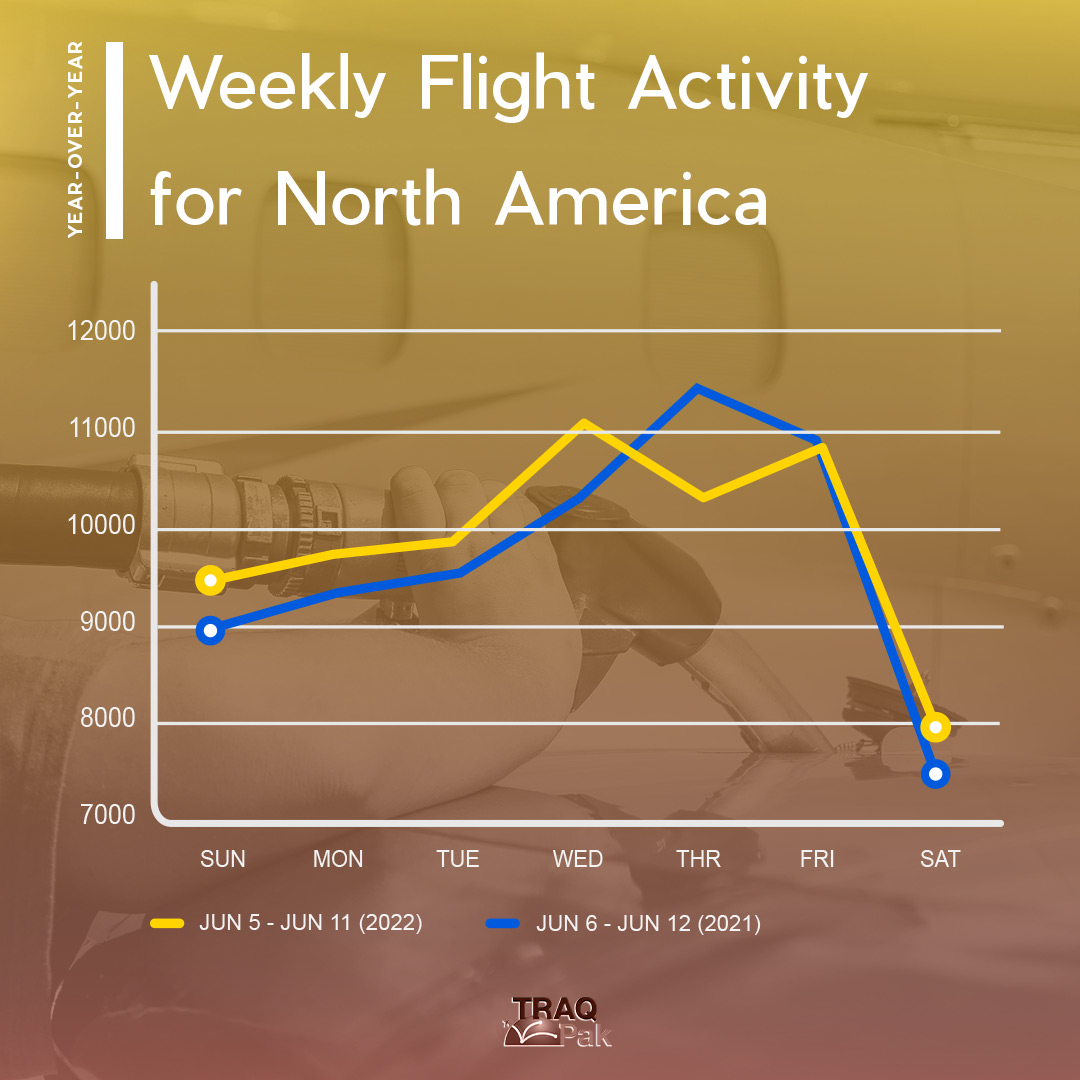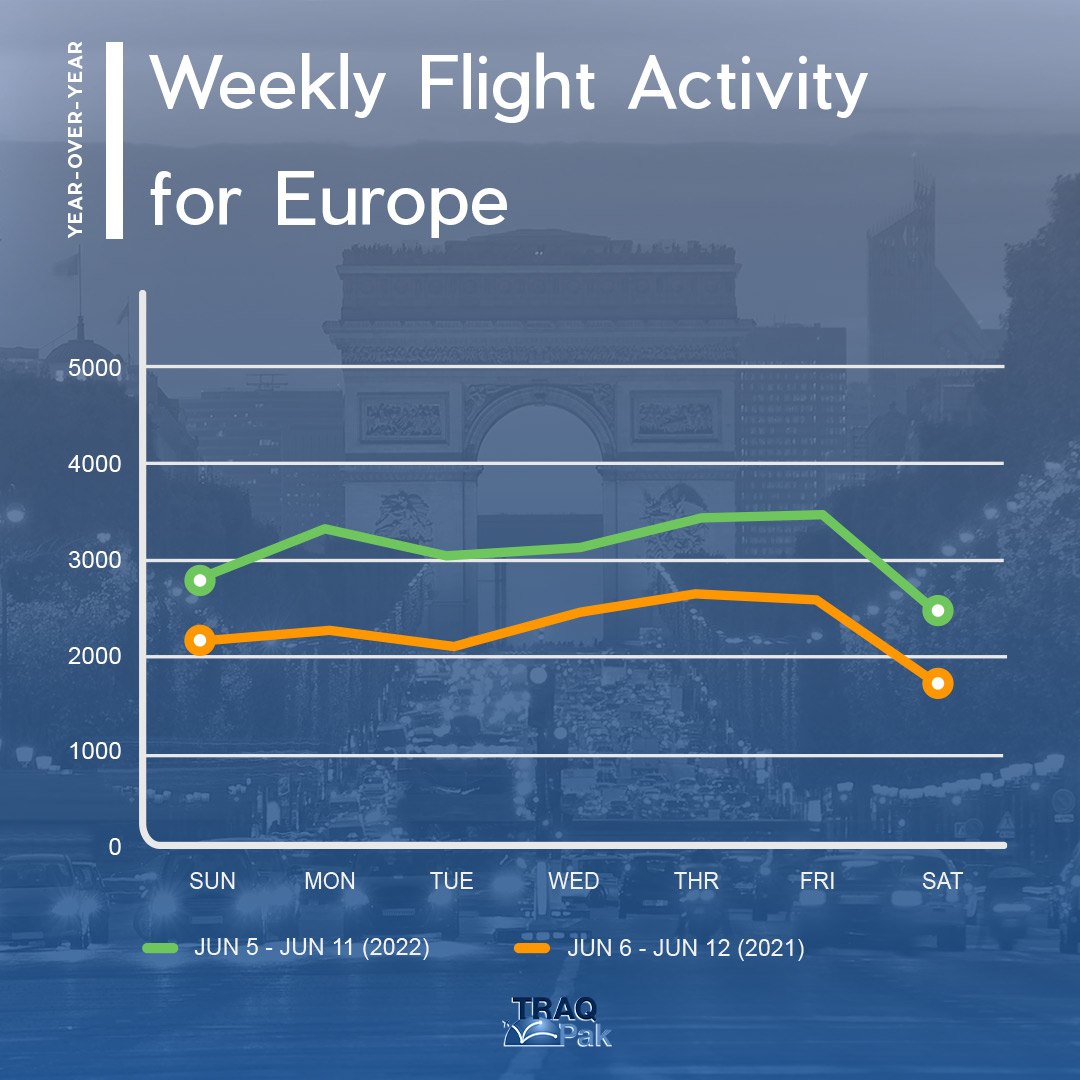 Stat of the Week: The June 2022 national average for a gallon of Jet-A decreased $0.07 from May to settle at $7.97. This is the first month to month decrease we've observed in 2022 to date.
The decrease was not consistent across the 8 FAA regions. Only two regions (Eastern and New England) observed a decrease locally, while all other regions observed no change in price or a small increase.