Weekly flight activity for North American Business Aviation has reached the peak of the Summer plateau. Flight counts for the previous two weeks were within 1.1% of one another.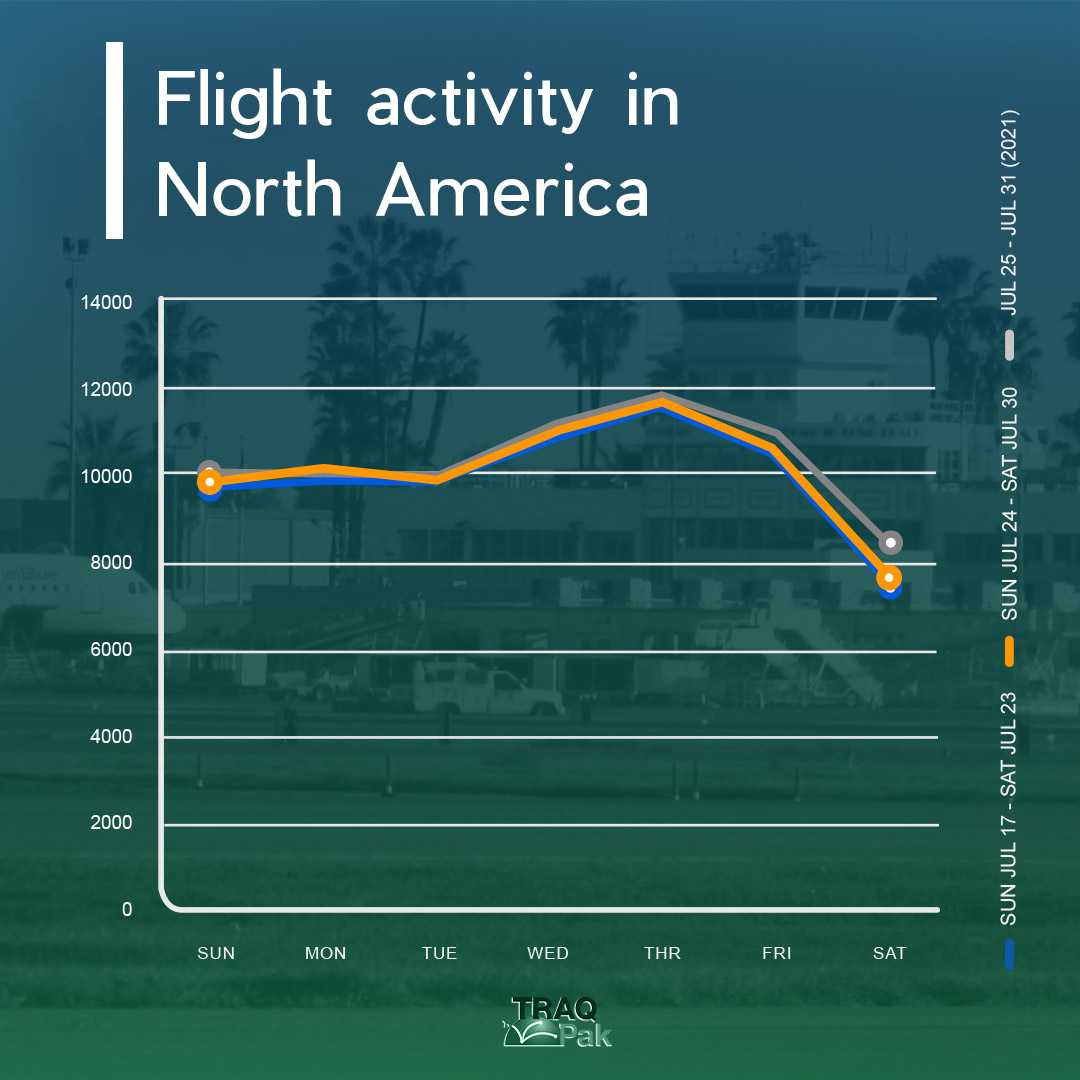 The last week of July 2022 compared to 2021 was within 1.6% year over year. We are expecting numbers to begin rising in the coming weeks to reach a peak in Summer flight activity in the month of August.
Stat of the Week: The first half of 2022 saw 102 days with 10,000 of more flights. There were 13 days in July above 10,000 flights. Each full week in July averaged 3 days above 10,000 flights.