Business Aviation flight activity in the European market has plateaued as we finish off the first half of August.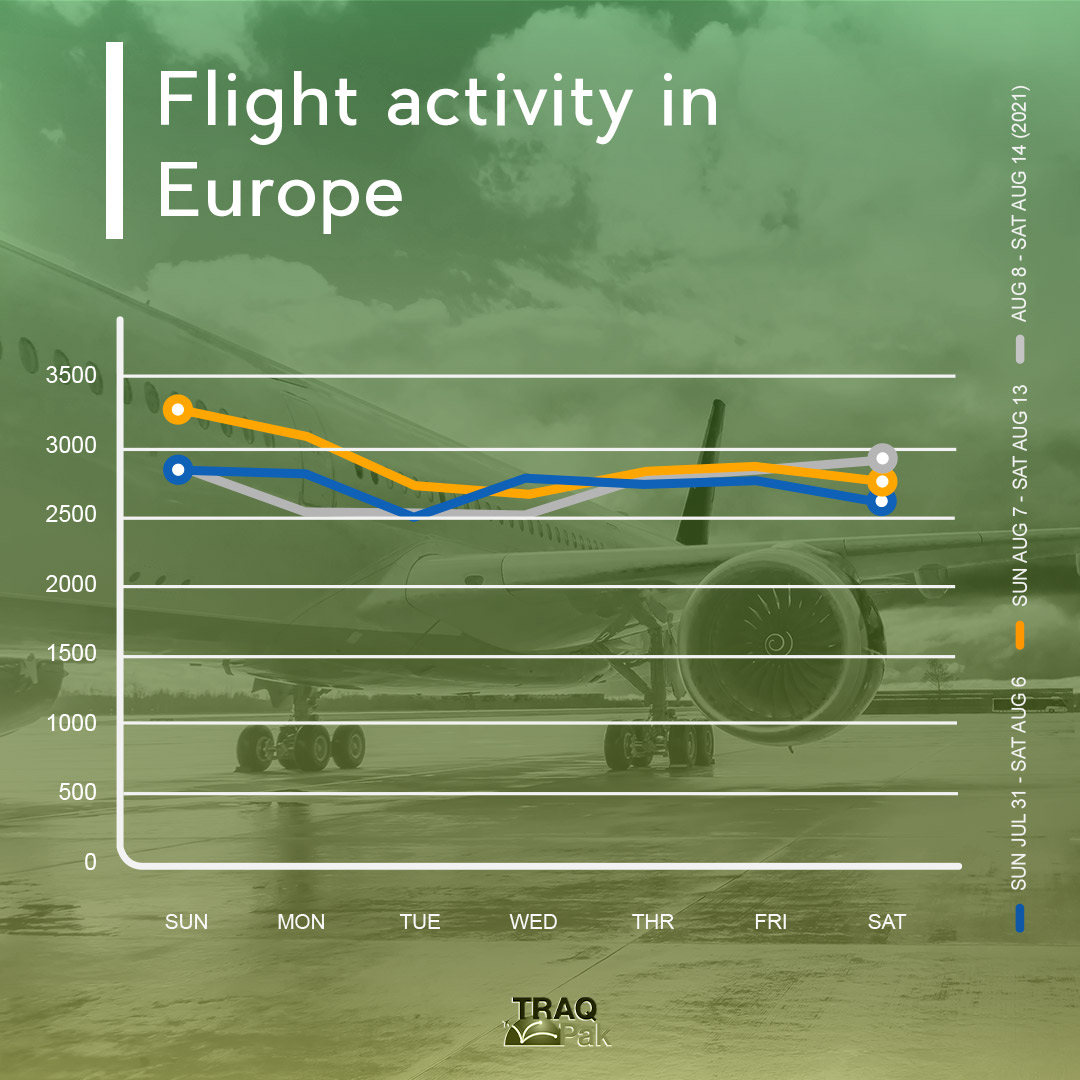 While flight counts for the week of August 07th – 13th were up 0.5% year over year, we are still tracking towards our prediction of a decline in month over month flight activity for the European market from peak activity in July.
Stat of the Week: Annual flight activity between the United States and Europe is up over 39% in both directions (United States ↔ Europe) for the Summer thus far (June – present).