Flight counts across the North American business aviation market remain consistent through the last full week of August.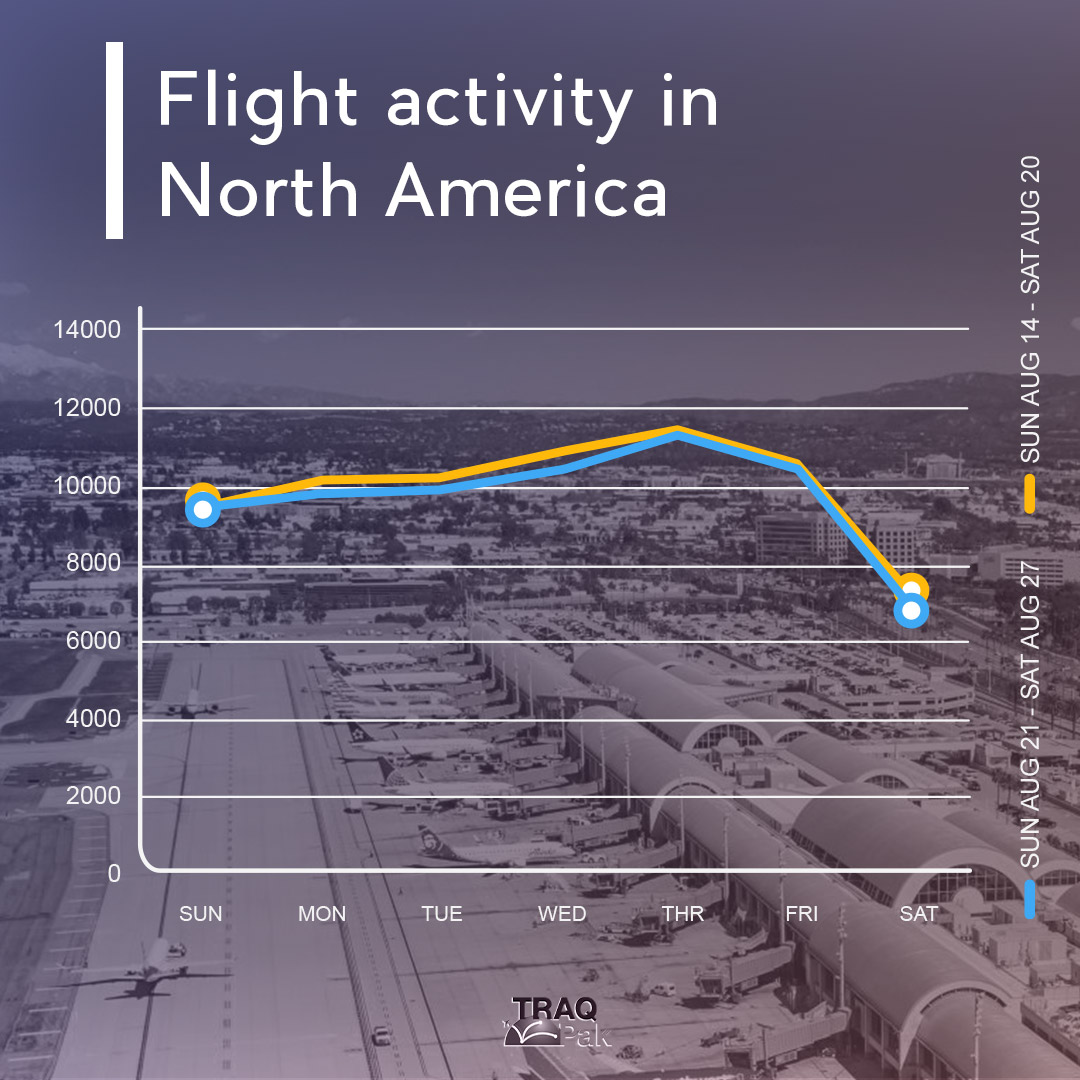 We expect flight activity to remain steady through the first half of this week with a gradual rise in activity toward the end of the week as we approach Labor Day weekend.
Stat of the Week: The top 10 routes last week included typical summertime staples such as KLAS-KSNA, KTEB-KHPN, and KHPN-KACK. Large jets completed 35.8% of the flights making up the top ten routes in the North American market last week.