Bombardier has been included in the top 30 2023 rankings for the Toronto Stock Exchange (TSE) as it is recognised for its "impressive share performance".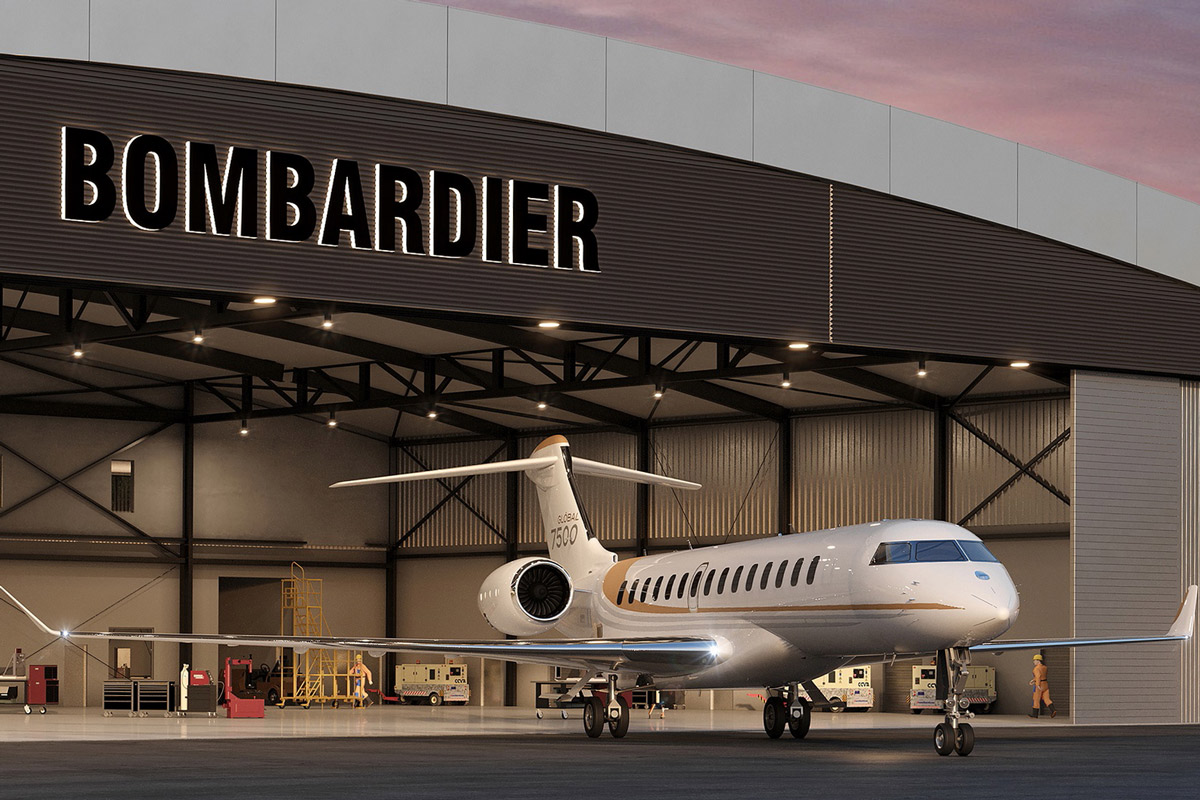 The TSX30 is a prestigious list which recognises the 30 top performing stocks over a three-year period. This is the first time that Bombardier has appeared on the list, which the business jet manufacturer says confirms the strengthening financial position of the company.
Over the three-year period, ending on 30 June, Bombardier's three-year dividend adjusted share price grew 522 per cent, while its market cap increased by 533 per cent.
Bart Demosky, executive vice president and chief financial officer at Bombardier, said: "Our financial performance over the past three years led to our achievement today [12 September], and we share our pride with all Bombardier employees whose innovative and tenacious spirit and hard work drive our business forward. We are delighted to be included in the influential TSX30 list as it is a confirmation of the value we create for our shareholders and for the Canadian economy."
Over the last three years, Bombardier has redefined its core business and focused its activities on designing, manufacturing and servicing industry-leading business jets.
In doing so, the Canadian manufacturer said it has laid the foundations for a stronger and more predictable business and cemented its leadership position within the industry.
As part of its commitment to excellence and innovation, the company continuously evolves its industry-leading portfolio of business jets and strategically expands its global footprint, notably through a reinforced aftermarket offering.
Bombardier also leads the way in sustainable aviation and takes concrete steps to manufacture and service aircraft with the smallest possible environmental impact, as demonstrated by tangible initiatives such as the EcoJet research programme launched in 2022 and by the company's commitment to cover all its flight operations with sustainable aviation fuel (SAF), using the Book and Claim system, from 2023 onwards.
Loui Anastasopoulos, CEO of the Toronto Stock Exchange, said: "We congratulate Bombardier on its ranking on the 2023 TSX30. Bombardier has shown remarkable resilience in recent years and this ranking is a testament to its ability to evolve and pivot amid challenging circumstances.
He added: "We are proud to celebrate the tremendous success of all the TSX30 companies."
Founded in 2019, the TSX30 is an annual programme that recognises the top-performing TSX-listed stocks that have sustained excellence over the long term by driving growth in their industries, for their investors and the Canadian economy.
The companies featured on the 2023 TSX30 list averaged more than 553 per cent share price appreciation, accounting for over $120b of value creation and representing the overall strength of Canada's diverse and public markets.