Since October, a Pilatus PC-12 aircraft started its operations from the new FBO at Moscow Domodedovo airport. It marked the beginning of long-term cooperation.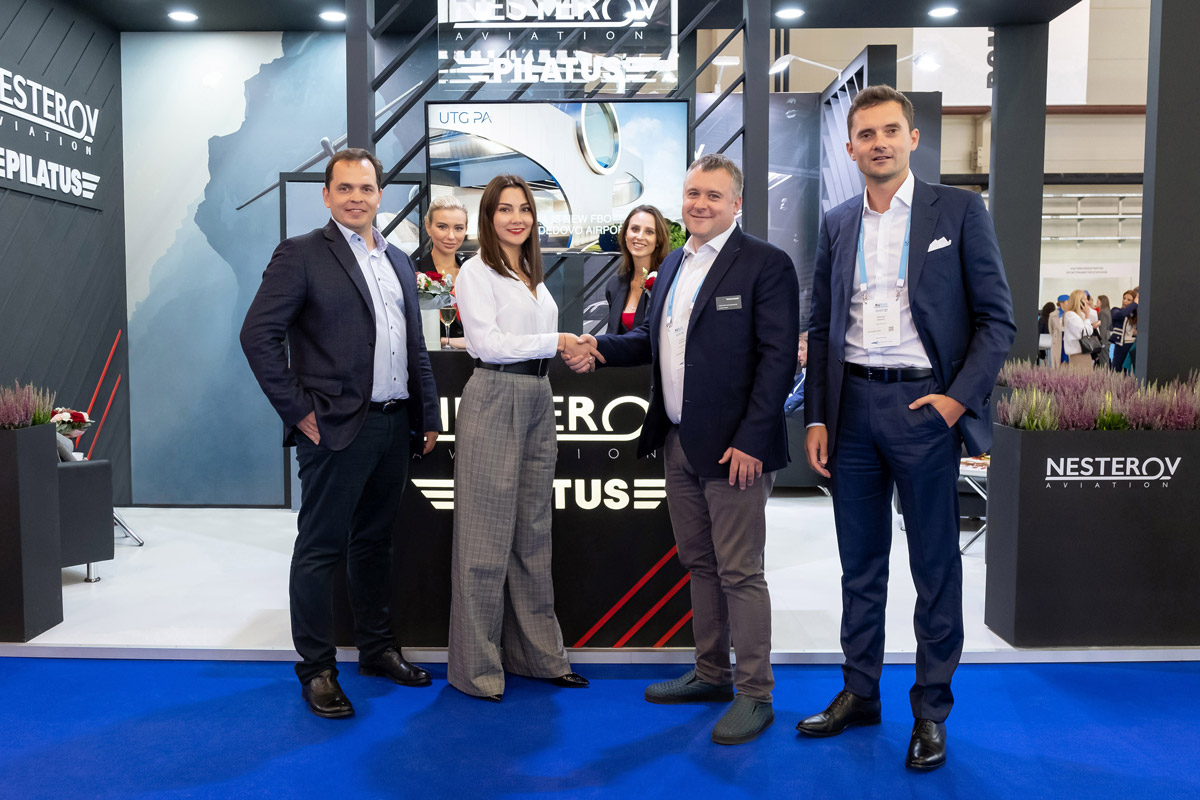 Earlier this September, Nesterov Aviation and UTG PA signed a  partnership agreement to create and develop an integrated business aviation service center. It will provide high-quality and affordable services to clients in Russia.
As part of this agreement, an authorized SKYPRO TECHNICS service center for Pilatus aircraft will open at the UTG PA FBO at Moscow Domodedovo Airport. The companies also plan the maintenance of other types of aircraft in the future.
SKYPRO TECHNICS is a joint venture of SKYPRO HELICOPTERS and Nesterov Aviation, an authorized Pilatus center in Russia. The company has significant experience: a certified Pilatus service center successfully operating at the Dobrograd airfield for several years now.
The new service center in Domodedovo will provide aircraft maintenance and airworthiness services: scheduled and periodic maintenance, AOG repairs, and supplies delivery.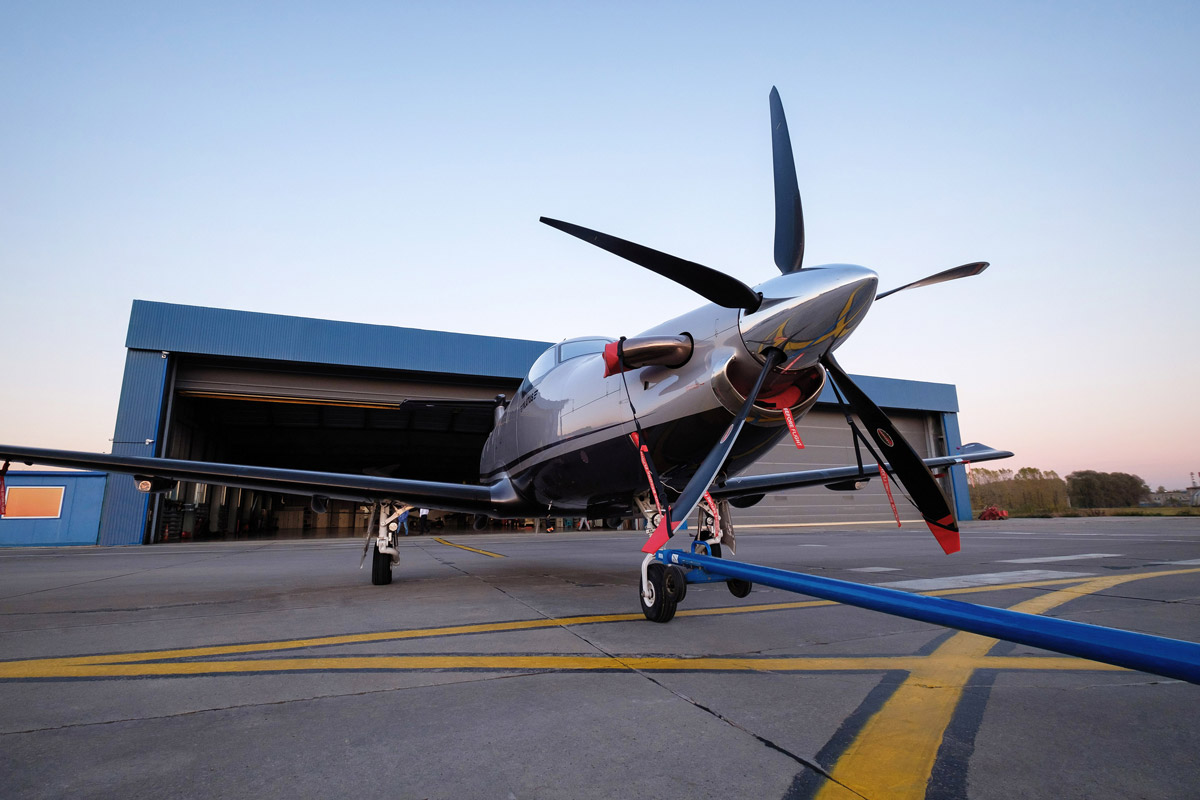 Exclusively for the Pilatus PC-12 owners, UTG PA Business Aviation Center provides special offers for hangar storage and apron parking; aircraft, helicopter and passenger handling, and other related services. UTG PA Center in Domodedovo features modern and well-developed infrastructure, convenient location, and reasonable price policy.
Furthermore, UTG PA offers a transfer service from regular commercial flights to a business jet and vice versa, using the VIP terminal. It allows passengers to avoid wasting time on transfers and pre-flight formalities at the airport and enjoy maximum comfort.
Today UTG PA operates a complex that consists of a 770-square-meter VIP passenger terminal, three hangars for business aviation aircraft with a total area of 8,000 square meters, an extensive apron, and provides a full range of ground handling services.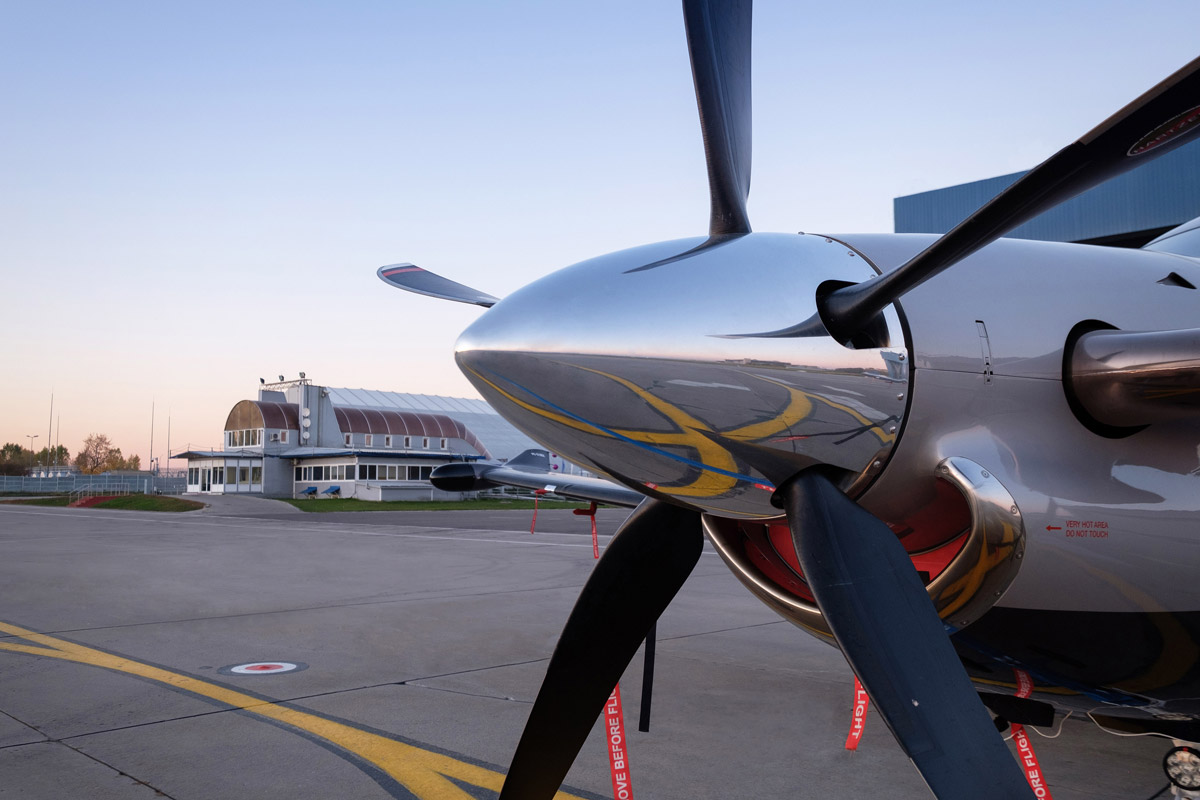 The company has already started the second stage of reconstruction of FBO. It includes expansion of the first floor of the terminal, renovation of the second floor, and the overall improvement of the surrounding area. The FBO also plans to launch its own helipad. Reconstruction of the terminal will finish in 2022, but the FBO already makes every effort to create a comfortable environment for passengers, providing flights without delays.
UTG PA was formed in 2021 and is part of the UTG Group. The group of companies was founded in 1998 and today has become Russia's largest independent full-service technical and ground handling operator with divisions at Vnukovo, Domodedovo, and Pulkovo airports.