Satcom Direct is celebrating 25 years in business this month. Chris Moore, President of SD, reflects on the driving forces behind the company's success.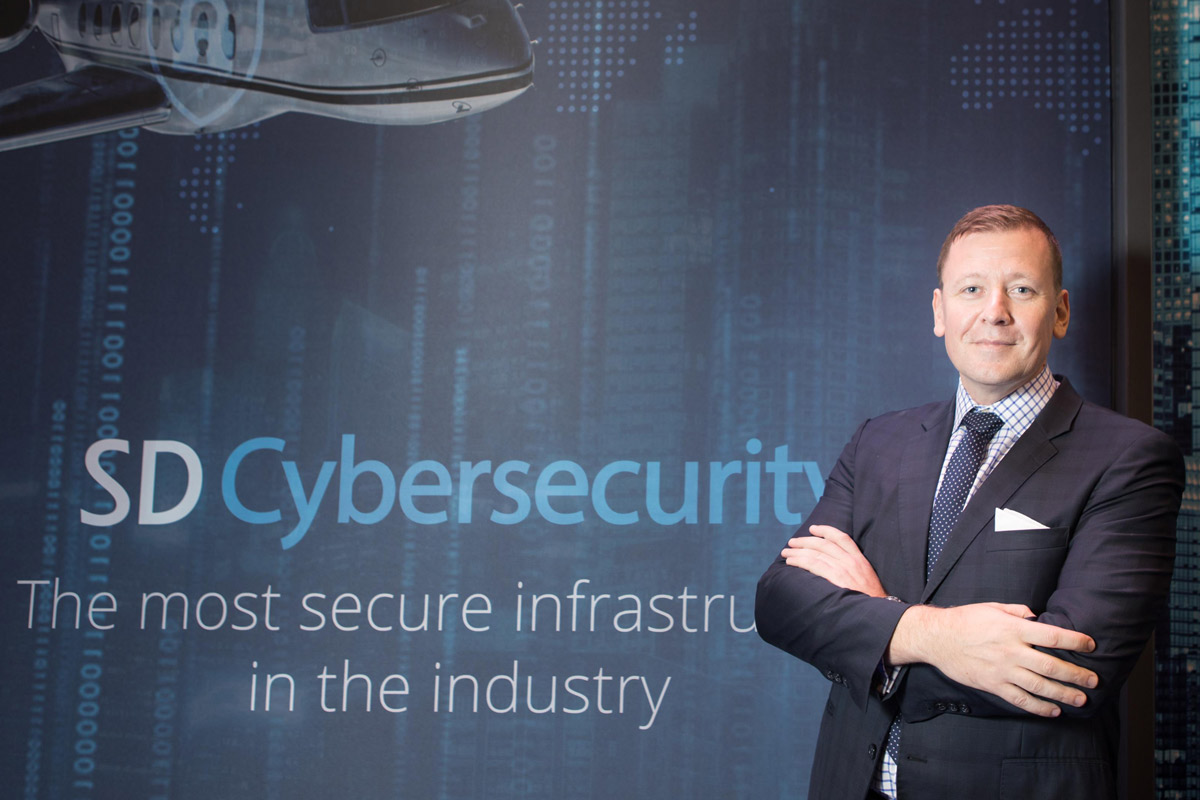 We are delighted to be marking 25 years of delivering powerful connectivity solutions to the global aviation community. It provides a great opportunity to review how far we have come, how demand has changed, and most importantly, as we prepare for commercial launch of our first Plane Simple antenna, how we continue to provide excellence for the years to come.
It is very evident human ingenuity and innovation have been the driving forces behind Satcom Direct success. The first of an impressive list of innovations was made in 1998 when Jim Jensen, our founder and CEO, pioneered the ground-breaking technology that simplified the process of maintaining air to ground connectivity for large cabin business aircraft during international flights. The launch of SD Global One Number saw the first designated telephone number enabling direct dialing to an individual aircraft. It was the Eureka moment that defined the origins of Satcom Direct.
Fast forward 25 years and we maintain the same commitment to innovate and develop novel technologies to support and deliver data solutions for business aircraft that improve efficiencies, experiences and evolve industry standards now and into the future. The SD mindset is about innovation, it forms the DNA of our company-wide values, and is the platform that has given us 18 patents, and an incredible array of firsts.
We were the first to deliver direct aircraft dialling through Global One Number. In 2007, SD launched its flight deck datalink communications service FlightDeck Freedom (FDF) which was the first, and is still today, the only datalink service to integrate flight deck and cabin communications. SD's GlobalVT service was the first to facilitate the use of personal smartphones for voice and SMS in-flight, at any altitude, anywhere in the world.
The industry's first certified aviation IT training course, aeroIT, has seen 1,000 students take and pass the course since its launch in May 2015. We were the first and remain the only company in the industry, to offer a full end-to-end, military-grade cyber security offerings through our Tier III Data Centre. We were first to provision and transmit data over Inmarsat's Ka-Band Jet ConneX network and remain the largest Inmarsat Ka-Band Jet ConneX distribution partner to date. SD's patented PostFlight service, a module within our SD Pro operating system, is the first electronic flight log solution that auto-captures flight times and cycles for more accurate reporting.
The latest first is illustrated by the Plane Simple Antenna series, the development of which is a perfect example of how we continue to push the boundaries. The first variant, the tail mount Ku-band antenna was designed and manufactured from the ground up specifically for the business aviation sector. The two LRU terminal consisting of the SD Modem Unit and the tail mount antenna delivers consistent, global broadband services through connectivity with the Intelsat FlexExec service, which is the first satellite network dedicated to business aviation.
It is more cost-effective to install than legacy systems, requires minimal invasion to upgrade, and customers can select from flexible service plans customized to their needs. Any jet that can support a 12-inch antenna fitted to its tail can optimize the benefits which gives more connectivity choice to more operators.
Our commitment to innovation has been unwavering for twenty-five years. As aviators ourselves - we have an active flight department, and some twenty of our team hold private pilot licenses - we understand aviation and rapidly respond to the evolving needs of the sector. What started as a solution to support communications, has transformed into a service that transmits, manages and secures infinite amounts of data every minute. These improve standards, help operators manage assets and conduct streamlined operations, and give passengers high-speed broadband that supports professional and leisure needs.
I am extremely proud of what we have delivered to our clients, our strong partner relationships, and our ability to identify new requirements and define solutions to fulfill these needs. I'm also very proud of the SD team, each product is the result of a joint effort to define, develop, deliver and support each product and service. Business aviation is becoming more streamlined as a result of our commitment to lead the way and empower the industry to set the bar higher. It pushes us forward to continue serving our sector with same determination and effort as when we first started.