The premium private jet operator Flexjet has registered its first Gulfstream G650 in Europe, with a second ultra-long-range jet set to join the fleet within the next six months.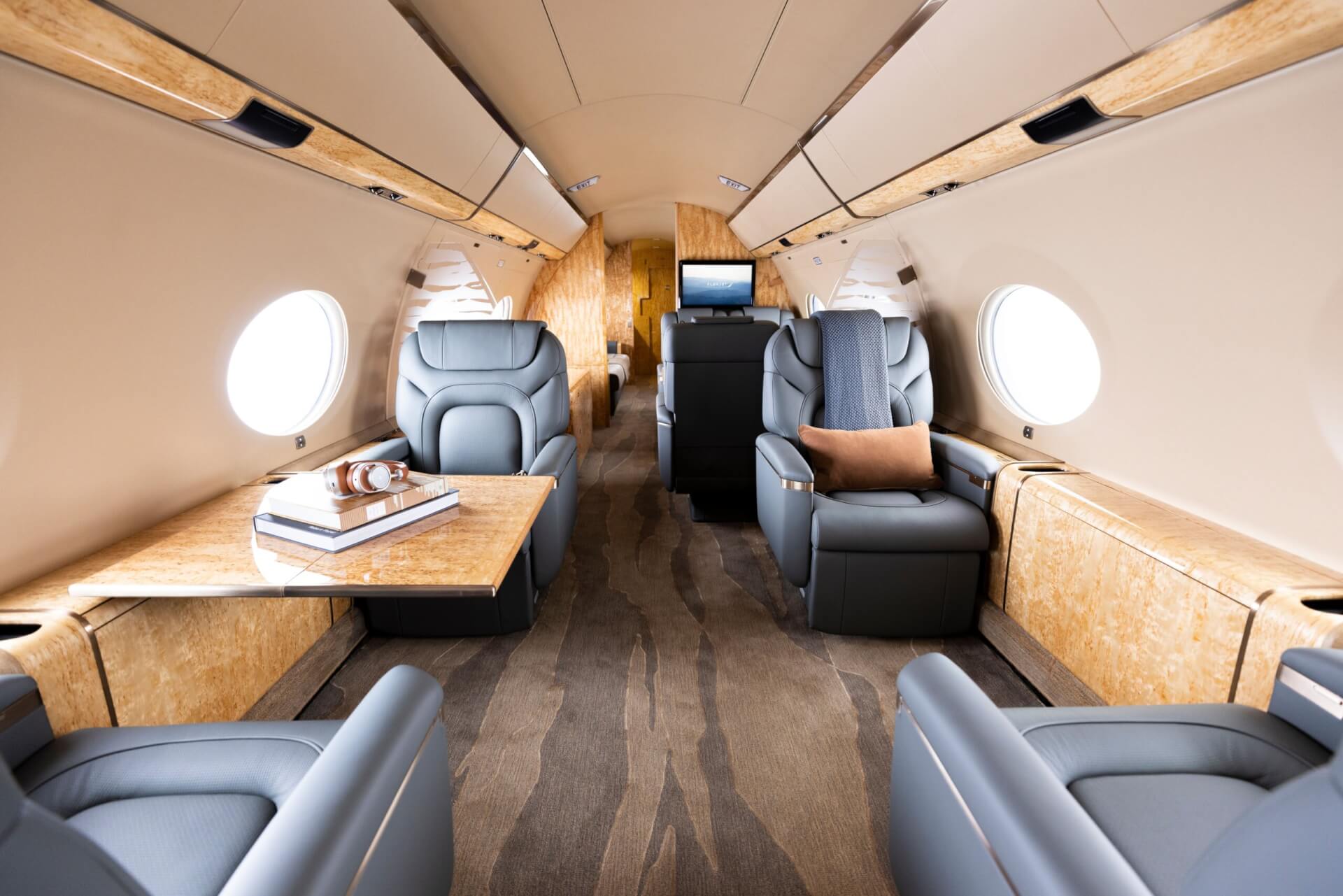 Following the success of its Gulfstream G650 programme in the U.S., Flexjet will now provide its Owners in Europe with the same in ultimate long-range private travel – the first time the iconic aircraft has become available in Europe on a shared ownership programme.
Offering a maximum range of nearly 11,500km and a top cruise speed of Mach 0.925, the Gulfstream G650 joins a number of Flexjet's existing super-midsize Embraer Praetor 600 fleet in being registered in Malta and operated by its Maltese operation.
The new fleet arrival was welcomed at Malta Airport on Friday 23rd September, along with a certificate presentation by Aaron Farrugia, Minister for Transport, Infrastructure and Capital Projects, and Charles Pace, Director General, Civil Aviation Directorate Transport Malta (TM-CAD); to Flexjet Chief Executive Officer Michael Silvestro and European Managing Director Marine Eugène.
Since securing its Maltese Air Operator Certificate in July 2021, Flexjet has expanded its team and infrastructure in Europe, including moving its Operational Centre to new, larger offices in Malta's Ta'Xbiex district earlier this month.
This expansion adds to its European sales office in London's Mayfair; Tactical Control Centre at Farnborough Airport; and aircraft maintenance facility based in Milan, Italy – demonstrating its strong commitment to a Europe-wide presence.
Marine Eugène, Flexjet European Managing Director said: "Our ultra-long-range programme is well-established in the U.S., and we are delighted to welcome our first Gulfstream G650 into our European fleet – a significant investment that is a key milestone in our ambitious expansion plans.
"With an +153% annual uplift in fleet activity so far this year, and our programmes in strong demand, this exceptional aircraft significantly enhances our world-class product offering.
"Registering our first European Gulfstream G650 in Malta demonstrates how pivotal this location is to our future growth. "We have been impressed by its dynamic and professional aviation community, and growing pool of industry talent.
"As we continue to invest in our operation here, I look forward to building on our excellent relationship with Transport Malta's Civil Aviation Directorate, who share our commitment to the highest standards of safety and compliance".
Charles Pace, Director General, Civil Aviation Directorate Transport Malta (TM-CAD) added: "We warmly welcome Flexjet's first European Gulfstream G650 to our 9H registry. "Their team has demonstrated an impressive level of operational rigour and a safety-centered approach that is entirely consistent with our own. We look forward to seeing their operation continue to grow here in Malta."
Every Flexjet Gulfstream G650 programme in Europe is fully inclusive of measures designed both to mitigate through offsetting and to begin to make active emissions reductions.
Working with the aviation sustainability consultancy 4AIR, all Flexjet flights already include offsetting made at 300% of carbon emissions, to allow for both CO2 and non-CO2 pollutants. Additionally, its Gulfstream G650 programme includes a 5% emissions reduction through the use of Sustainable Aviation Fuel (SAF) by direct fuel uplift or via a book-and-claim system.