Air Methods Corporation ("Air Methods" or the "Company"), the leading air medical service provider in the U.S., announced that it has entered into a Restructuring Support Agreement ("RSA") with (i) majorities of its first lien lenders and bondholders and (ii) its equity sponsor under which such key stakeholders have agreed to support an expedited balance sheet restructuring. Implementing the restructuring contemplated by the RSA will reduce the Company's total debt by approximately $1.7 billion, increase liquidity and position the business for long-term success by allowing it to focus on its growth and development strategies.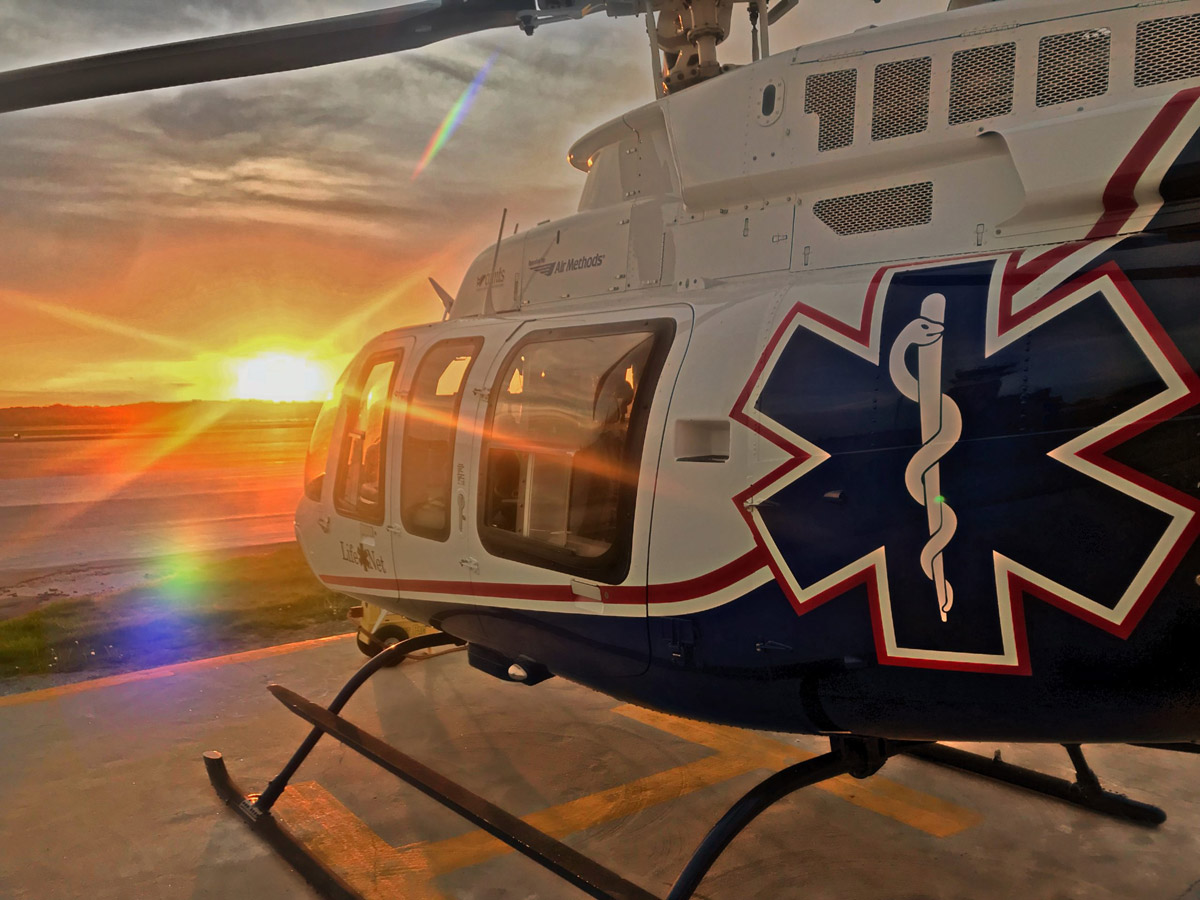 "We are pleased to have reached this agreement with our key stakeholders, which will enable Air Methods to continue supporting patients with lifesaving care and serving as an integral link between the nation's top healthcare facilities and people in rural and remote communities," said Chief Executive Officer JaeLynn Williams. "Over the past year, we have made meaningful progress optimizing our field operations, going in-network with leading commercial insurers and improving our cost structure. We've also seen record numbers of transports, and we've opened several new bases across the country this year as there is a great demand for air medical services. By strengthening our balance sheet, we are taking an important step forward in delivering on our transformation plan while answering every call with the highest level of service and patient care."
To implement the restructuring contemplated by the RSA, Air Methods and certain of its affiliates initiated today voluntary prepackaged Chapter 11 cases in the U.S. Bankruptcy Court for the Southern District of Texas. The prepackaged Chapter 11 process provides an orderly forum for Air Methods to implement the balance sheet restructuring efficiently and quickly. Additionally, the restructuring contemplated by the RSA provides for vendors and suppliers to be paid in full, and for teammates to continue receiving their pay and benefits without interruption. Pursuant to the RSA, the Company has already obtained the requisite support from its stakeholders to confirm the plan of reorganization and, due to this broad support, Air Methods expects to complete this process on an expedited basis and emerge from Chapter 11 with an optimal capital structure by year end.
"With increased financial flexibility and access to additional capital, we will be better positioned to continue opening new greenfield bases, accelerate our talent acquisition initiatives, execute on our growth initiatives and equip more emergency personnel with the expertise needed to safely deliver the highest quality air medical care for generations to come," said Williams. "We appreciate the support of our debtholders and equity sponsor in enabling us to achieve this positive outcome. I also thank our team members across the country who put our mission into action every day. Together with our healthcare and community partners, we will continue to close the gap between our patients and the critical care they need."
In connection with the court-supervised process, Air Methods has obtained commitments for $80 million of debtor-in-possession financing from the first lien lenders party to the RSA. Following court approval, this new financing will provide sufficient liquidity to support the Company's financial obligations and day-to-day operations during this process, including the payment of employee wages and benefits, suppliers, partners, and vendors in the ordinary course of business.
Air Methods is operating normally and without service interruptions as it moves through the court-supervised process. This includes continuing to serve partner hospitals, healthcare systems and customers with the Company's fleet of 365 medical helicopters and fixed-wing aircraft from 275 bases serving 47 states.
Additionally, the Company's United Rotorcraft and Blue Hawaiian businesses are operating normally. Blue Hawaiian, the largest provider of helicopter tours and charter flights in Hawaii, is not included in the Company's court-supervised process.