Satcom Direct, the global connectivity solutions provider, is marking the one-year anniversary of the Plane Simple Ku-band antenna commercial introduction during the Dubai Airshow, 13 – 17 November, at booth 218. With almost 50 Supplemental Type Certificates granted approval by the FAA, EASA, TCCA and ANAC Brazil for Dassault, Bombardier, Gulfstream, and Embraer airframes, the SD Plane Simple Ku-band terminal has already transmitted more than 10,000 hours of uninterrupted connectivity via the Intelsat FlexExec high-throughput satellite network. SD is highlighting the ease of terminal installation, customizable options, and special mission capabilities to Dubai delegates.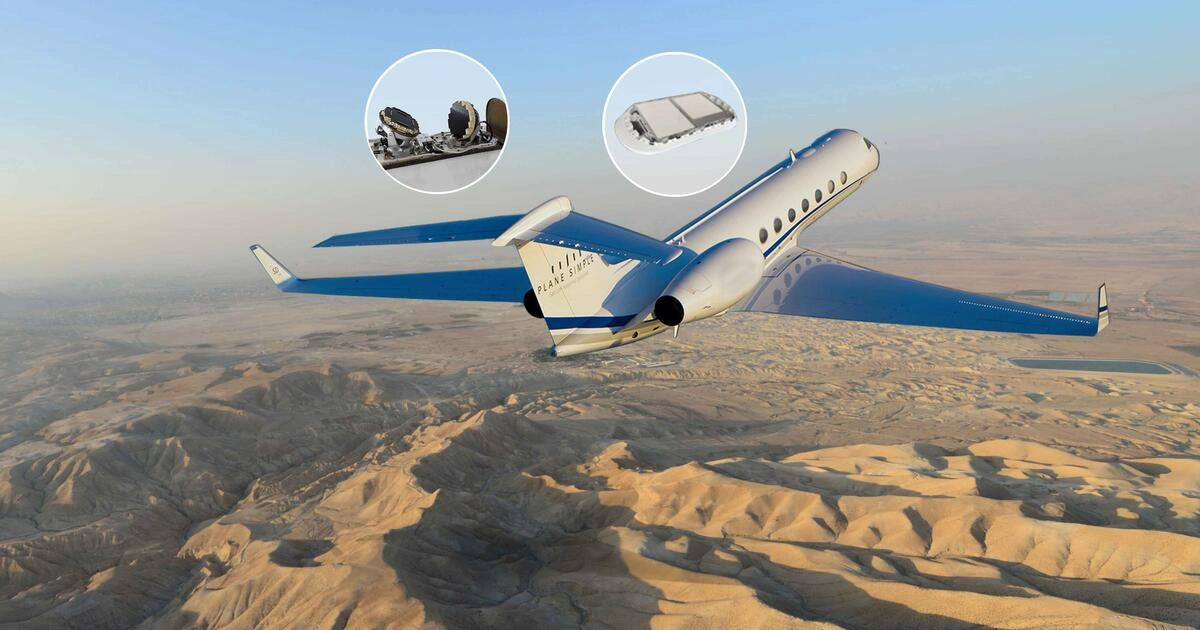 Validation flights for the next SD Plane Simple variant, the Ka-band terminal, are in the final stages and confirm uninterrupted performance powered by Viasat's Jet ConneX inflight broadband service. SD is promoting a newly expanded range of service plans, exclusively available to SD operators, equipping aircraft with the second variant. The programs deliver greater flexibility and high-speed data transfer for teleconferencing, HD video streaming and multiple digital applications for high volumes of users travelling on large-size jets and narrow and wide-body aircraft. For the first time, options also include a 'Power by the Hour' plan for Jet ConneX, enabling operators to pay an hourly rate for inflight connectivity.
"The rapid industry adoption of and interest in our compact Plane Simple terminals demonstrates that our purpose-built advanced technology, designed to future-proof our customers' investment by enabling simplified upgrade pathways, delivers the service we committed to," says Dave Falberg, VP International for Satcom Direct. "More than ever, operators and owners need flexibility, consistency, and the ability to modify their connectivity as needs change. We continuously innovate services with our airtime partners to deliver a superior service that aligns with our customers' diverse operational budgets, requirements and the changing connectivity landscape."
Operators of government, head of state and executive airliners, or larger business jets capable of supporting the two Plane Simple terminals can discover more about the SD Dual Dissimilar system. By equipping an aircraft with the Plane Simple Ku- and forthcoming Ka-band tail mount antennas (Dual), two different satellite constellations (Dissimilar) are supported, enabling customers to leverage the best aspects of each network. The doubling of antennas increases the amount of data that can be transmitted and the bandwidth available to enhance digital communications, aircraft performance monitoring, and crew operations support for avionics and cabin WiFi.