Aim of Emperor is seeing demand from HNWI or large corporations, who are interested in acquiring new or pre-owned jets or helicopters. It is good news for several of the companies in the group, including SkyLight.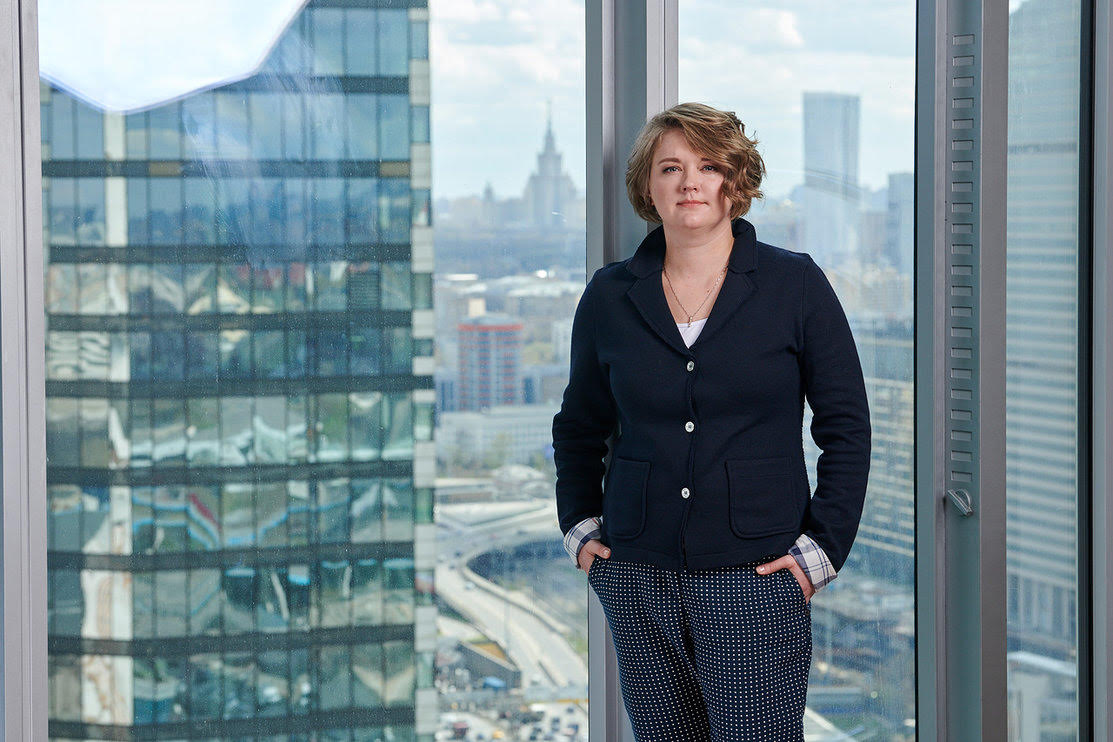 Anna Nazarova reports a high level of interest from Russia and CIS clients.
Aim of Emperor, an international group of companies that includes Maltese operator Emperor Aviation and UK broker QuantumVia, says that it is realising new opportunities in the wake of the global pandemic. "It's not a secret that 2020-2021 has become unpredictably difficult, as the global aviation industry dropped down," states head of marketing and PR Anna Nazarova. "However, the global lockdown and the COVID-19 pandemic revealed new chances for our business to grow. For instance, the demand for charter flights on business jets grew by 163 per cent compared to the same period in 2020 and by 215 per cent compared to the pre-COVID 2019 year. This data is based on statistics gathered from two Aim of Emperor group charter brokers – LLJets and QuantumVia."
On the one hand, passengers who flew before the pandemic began to fly more often, as they rented aircraft for all family members, trying to protect them. On the other hand, regular air traffic still has not recovered to historical levels, so there is an influx of new passengers who were not familiar with business aviation before the pandemic. Moreover, Aim of Emperor is seeing demand from HNWI or large corporations, who are interested in acquiring new or pre-owned jets or helicopters. Those market drivers have also impacted on the business of SkyLight, another Aim of Emperor company, because it provides both charter flights in Russia and worldwide and aircraft management for jet owners.
"SkyLight's current fleet consists both of business jets and helicopters," Nazarova continues. "The most popular types of business jets that we operate are light jets and VLJ, and among helicopters are light single-engine rotor-wing aircraft. The main factor in getting through the pandemic was to keep a reserve. The joke is that we received our Russian AOC in the very beginning of 2020, just a few weeks before the quarantine. That was a real challenge for us, because we invested our funds in launching the air carrier, when it had no opportunity to fly anywhere.
"However, we used an unwilling pause to promote our new business, to engage new and current customers in our new project. And it worked. SkyLight's business is in a phase of sustainable development, and we estimate a high level of interest from Russian and CIS customers. This is a result of another market driver."
Over the last several years, the group has noticed two important factors. The first is that the Russian business aviation market along with the Eurasian Economic Union have huge potential for development. Unfortunately, Nazarova says there are not enough regular domestic flights inside Russia: most flights are organised via a Moscow hub. "In this situation business aviation could be a mobile tool that compensates for the deficit of domestic flight connections," she explains. "Additionally, we see that the Russian CAA has improved the regulatory environment significantly in the recent years. For instance, VAT on some types of business jets and spare parts has been reduced to zero. New attractive conditions for registration and re-registration of business jets are also under development by the Russian CAA and Ministry of Transport. So, we estimate that the market is under real transformation, and this is attractive for new investors.
"In the challenging circumstances caused by the COVID-19 outbreak, safety remains the utmost priority for the Aim of Emperor group, including SkyLight and Emperor Aviation, LLJets and QuantumVia, GT Fuel & Handling and LIS Trading Group. Enhanced measures were taken to ensure safe operations for our clients and employees. Operating aircraft are fully sanitised and disinfected with approved chemical products before and after each flight. Disposable gloves, masks and sanitisers are always available on board for passengers."
Nazarova concludes: "The pandemic shows how quickly business aviation can adapt to new circumstances and challenges. We really hope that the industry manages to recover as quickly as no other transport sector and shows positive dynamics by the end of 2021 year. The summer months of 2021 were among the most intense in the last five years and the high demand season is expected to last until mid-September. The effect of mass vaccination has made it possible to make positive forecasts for winter pre-New Year activity, and the recovery of the Russian market itself, to a greater or lesser extent, demonstrates a global trend."