ARGUS International, a member of the SGS group, is launching the ARGUS Monday Minute, a weekly snapshot of the previous week's data.
"Our Market Intelligence team collects and analyzes the most in-depth and comprehensive business aviation flight data and by sharing it, we allow a glimpse into current flight trends," said Joe Moeggenberg, President and CEO of ARGUS International.
Each week, the team at ARGUS will look at the previous week's flight data and select the most unique or insightful piece of data collected.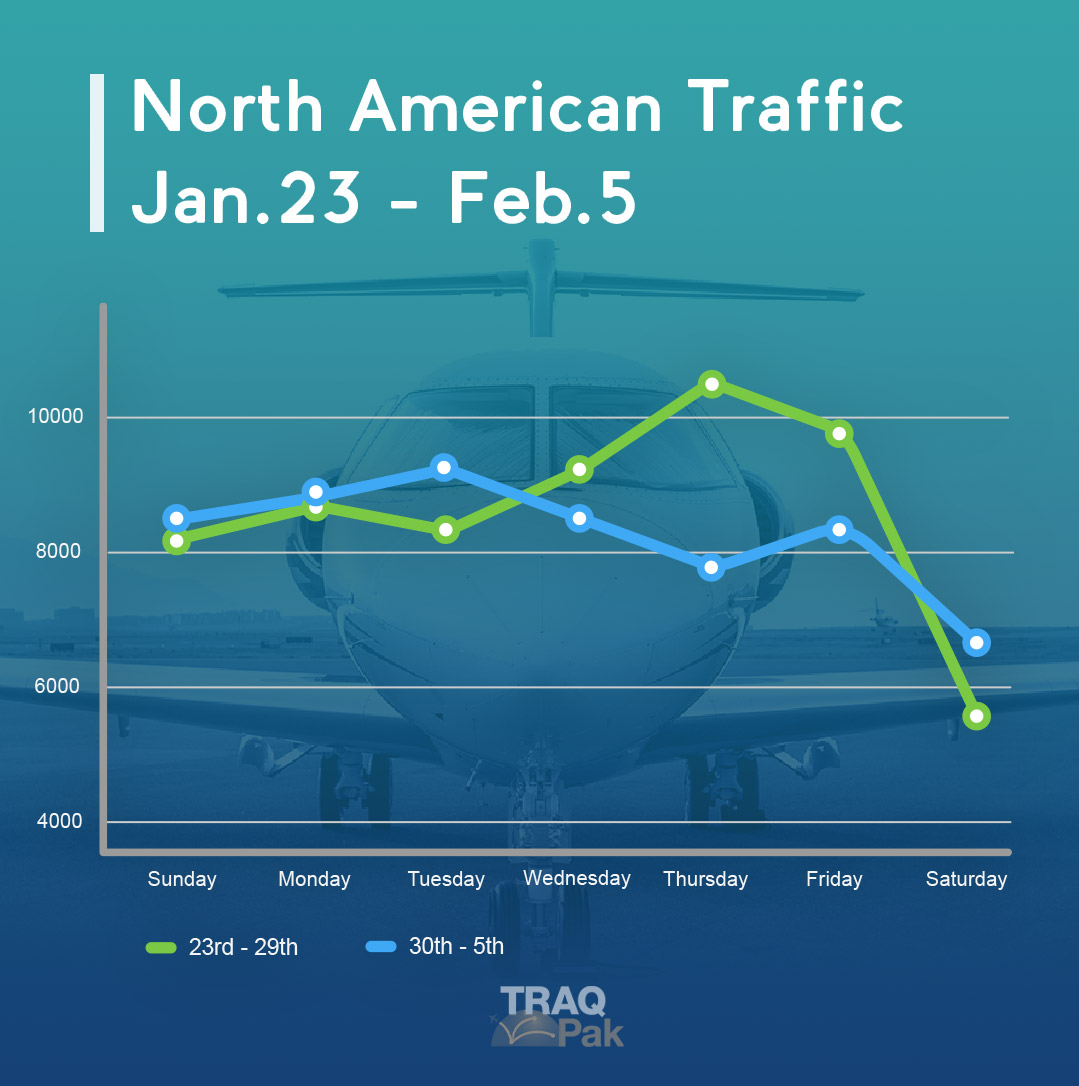 Flight activity for the week of January 30th – February 5th fell 3.9% week over week thanks, in large part, to the massive winter storm that crippled the country during the middle of the week. Reviewing the daily numbers, activity rose Sunday, Monday, Tuesday and Saturday but it fell Wednesday, Thursday and Friday, notoriously the three busiest days of the week.
"Even with the weekly drop, the overall numbers point to a very strong market and, absent the winter storm, would have most likely been up week over week," stated Travis Kuhn, VP of ARGUS Market Intelligence.
Today's Monday Minute: Kansas City's Charles B. Wheeler airport averaged 45 departures per day during the month of January. In the 4 hours following the AFC Championship game between the Bengals and Chiefs the airport reported 114 departures.
Look for the ARGUS Monday Minute each Monday morning as we keep an eye on the most interesting trends in business aviation.
ARGUS International continues to bring innovative solutions to the aviation industry. Flight Tracking software solutions such as TRAQPak and ClearView, and SMS software, SafetyLinQ and PRISM ARMOR, are recognized as the most efficient and accurate in the industry.