Last week, ARGUS International introduced the Monday Minute. Each Monday, we will review the previous week's flight data and share the most unique, interesting piece of data for the week.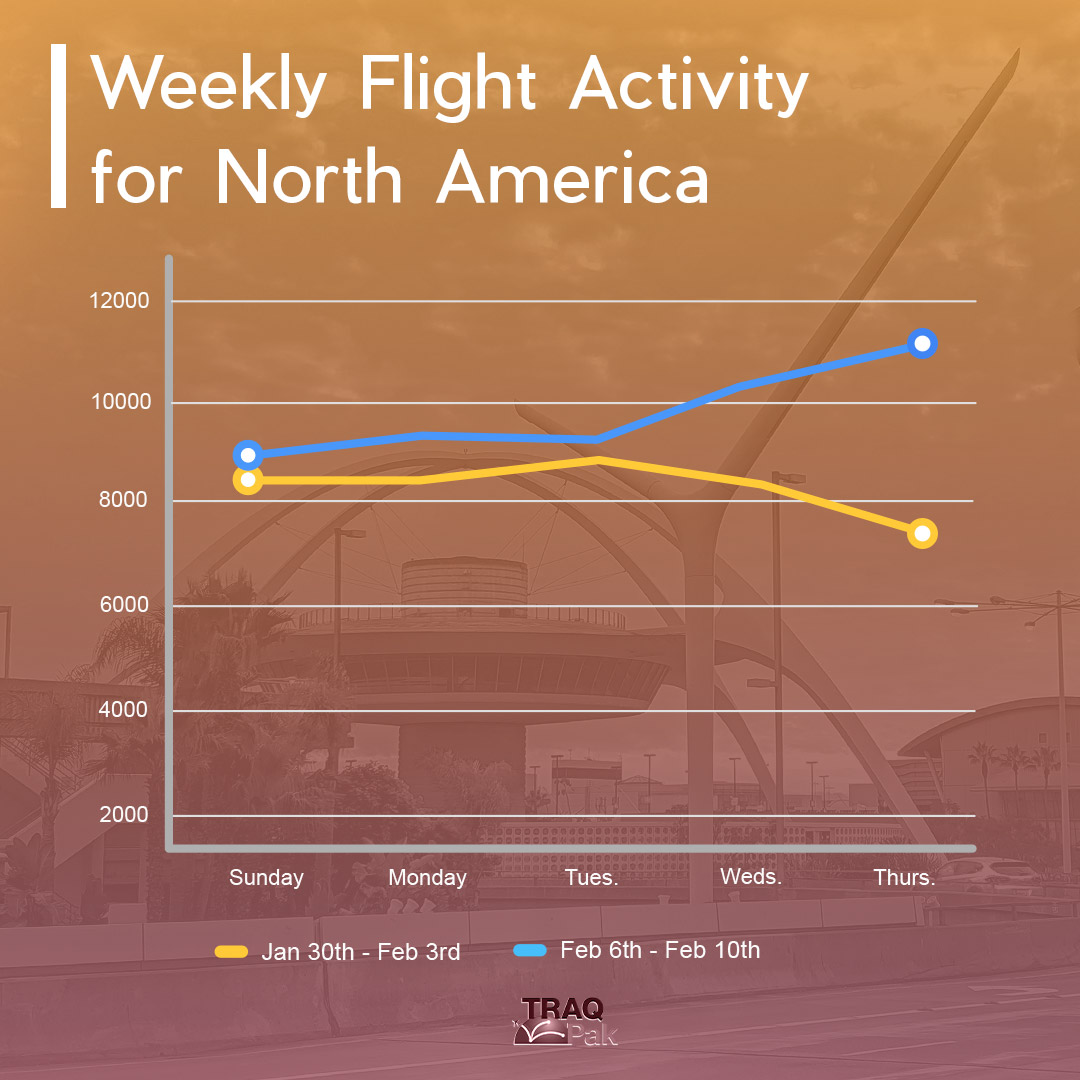 "Flight activity for the week of Sunday, February 6th – Saturday, February 12th was consistently up week over week, indicating the strong market we predicted in our 2022 industry forecast," said Travis Kuhn, VP of ARGUS Market Intelligence.
In the absence of debilitating winter weather, the daily numbers were up from the previous week every day of the week. The ARGUS Market Intelligence team saw the biggest spike on Thursday, up 31% from last week.
Today's Monday Minute: Following the conclusion of Super Bowl LVI, commercial airlines had 23 flights scheduled between Los Angeles and Cincinnati. On a normal day that market typically records 1-2 flights per day, representing an increase of over 1,000%.