ARGUS International's Market Intelligence Team saw similar turbulent patterns, depicted in the graph above, representing Business Aviation flight activity during the months of February 2021 and 2022.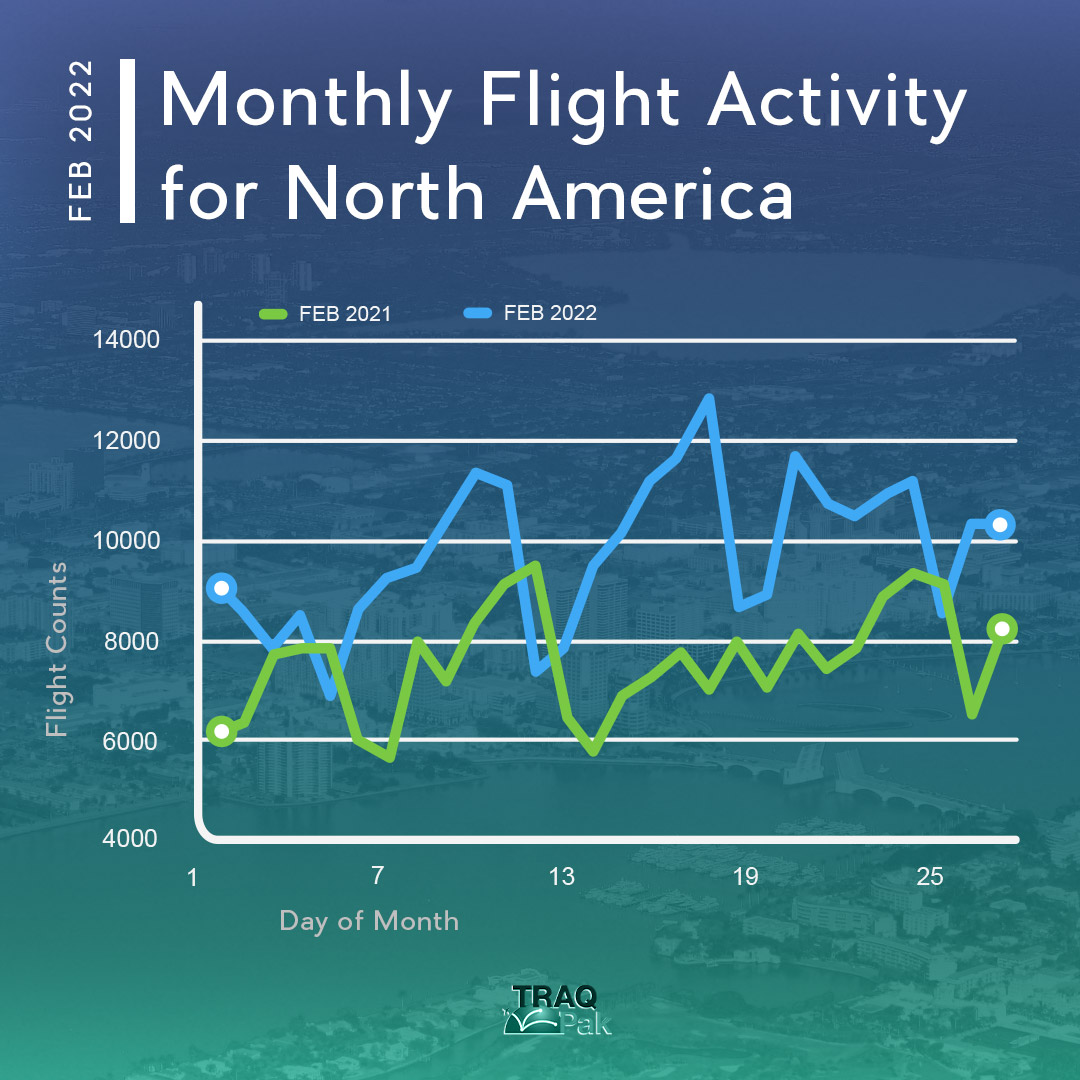 "The dramatic highs and lows during the month of February are due, in large part to the variance between weekday and weekend travel. Overall, business aviation activity for February 2022 recorded more than 60,000 additional flights when compared to February 2021," said Travis Kuhn, VP of Market Intelligence with ARGUS International.
Today's Monday Minute: One of the most popular city pairs in business aviation this time of year is West Palm Beach, FL and Teterboro, NJ as East Coast residents seek refuge from the frigid weather. We saw a 41.8% increase in flight activity for this city pair in the month of February from 2021 to 2022.