Flight activity for the week of April 23 Ц 30 was within 2% of activity observed the previous week.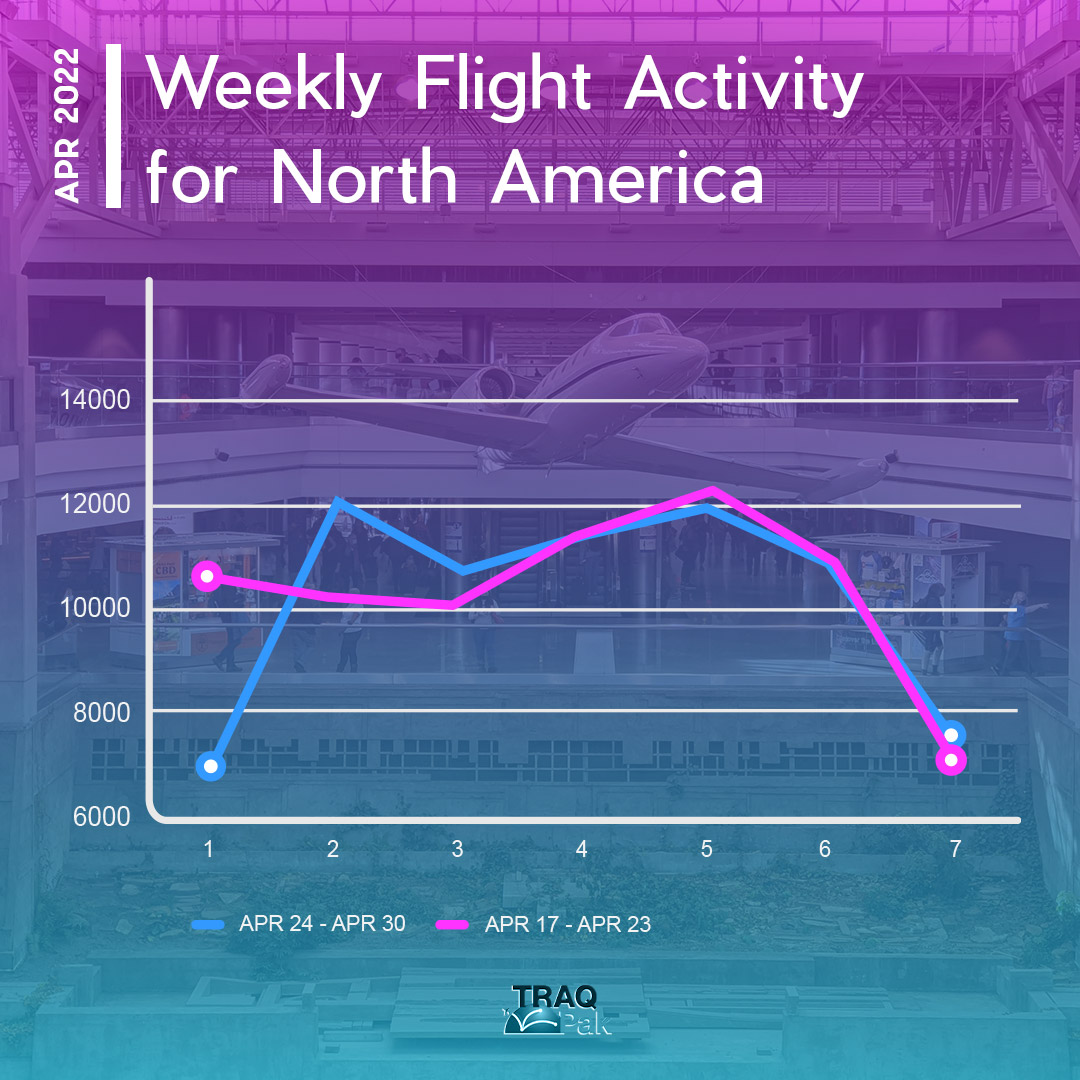 In the absence of winter storms and widely observed holidays, North American business aviation flight activity is settling into a consistent pattern week over week with flights increasing mid-week and tapering off into the weekend.
Stat of the week: Pre-Covid, 10,000 flights per day was a benchmark for healthy activity. During the first 120 days of 2022, we recorded at least 10,000 flights on 61 days, at least 11,000 flights on 29 days and we saw 12,000 or more flights on 6 different days during the 1st 4 months of 2022.