North American business aviation flight activity continues to remain consistent week over week as we near the end of the Summer season.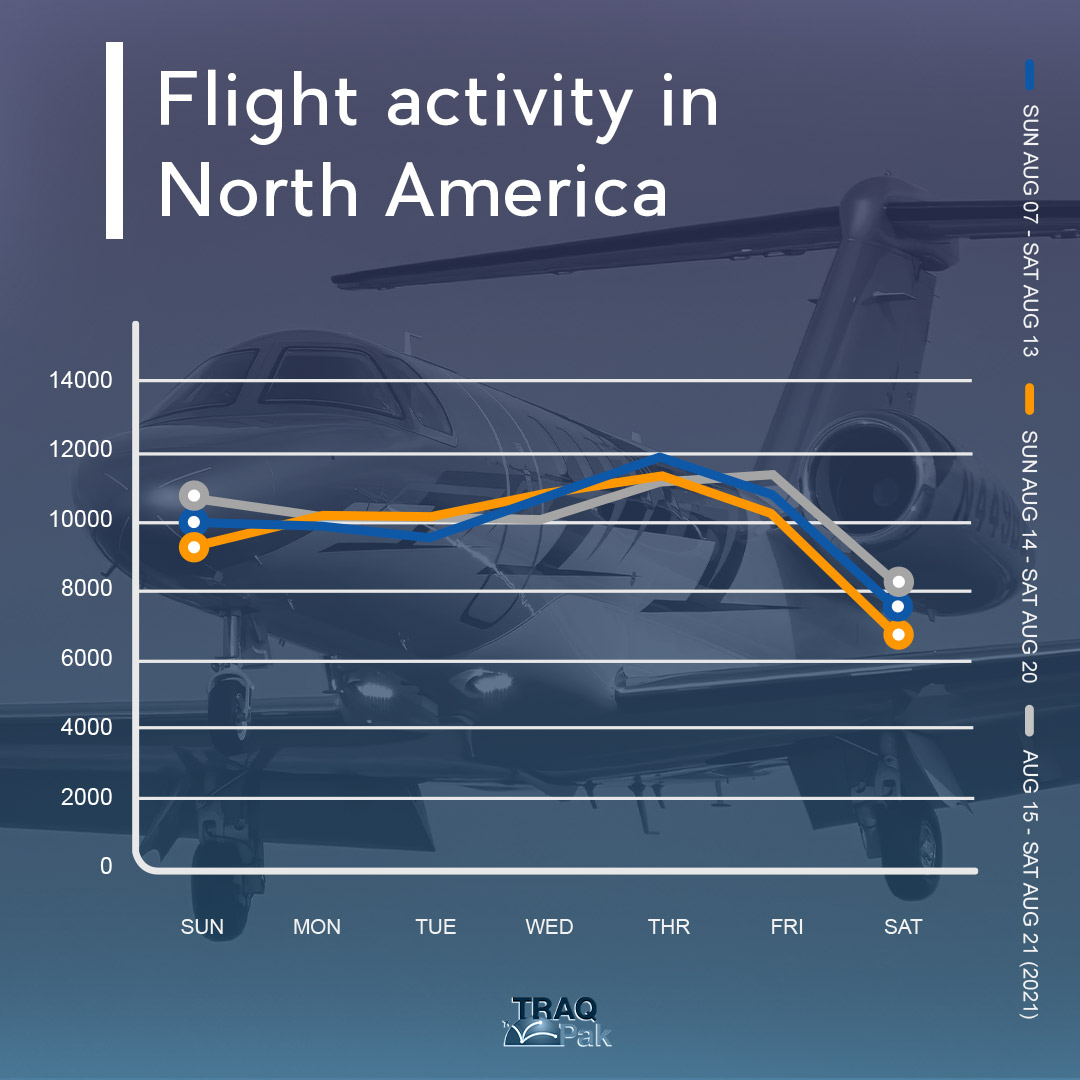 Compared to this same time last year, flight counts are down 2.1% year over year. We expect this trend to continue for the next few weeks as we enter a traditionally quiet time of year that stretches from mid-August through the start of Labor Day weekend.
Stat of the Week: Charter flights, which represent approximately 38% of the market in North America, were down 2.1% week over week as vacation season comes to an end and many families return to school.