North American business aviation flight activity increased over 8% week over week to finish off the first full week of October.
In the entire month of September, we observed three days with a flight count above 12,000. Last week, both Thursday and Friday saw a daily flight count over 12,000.
†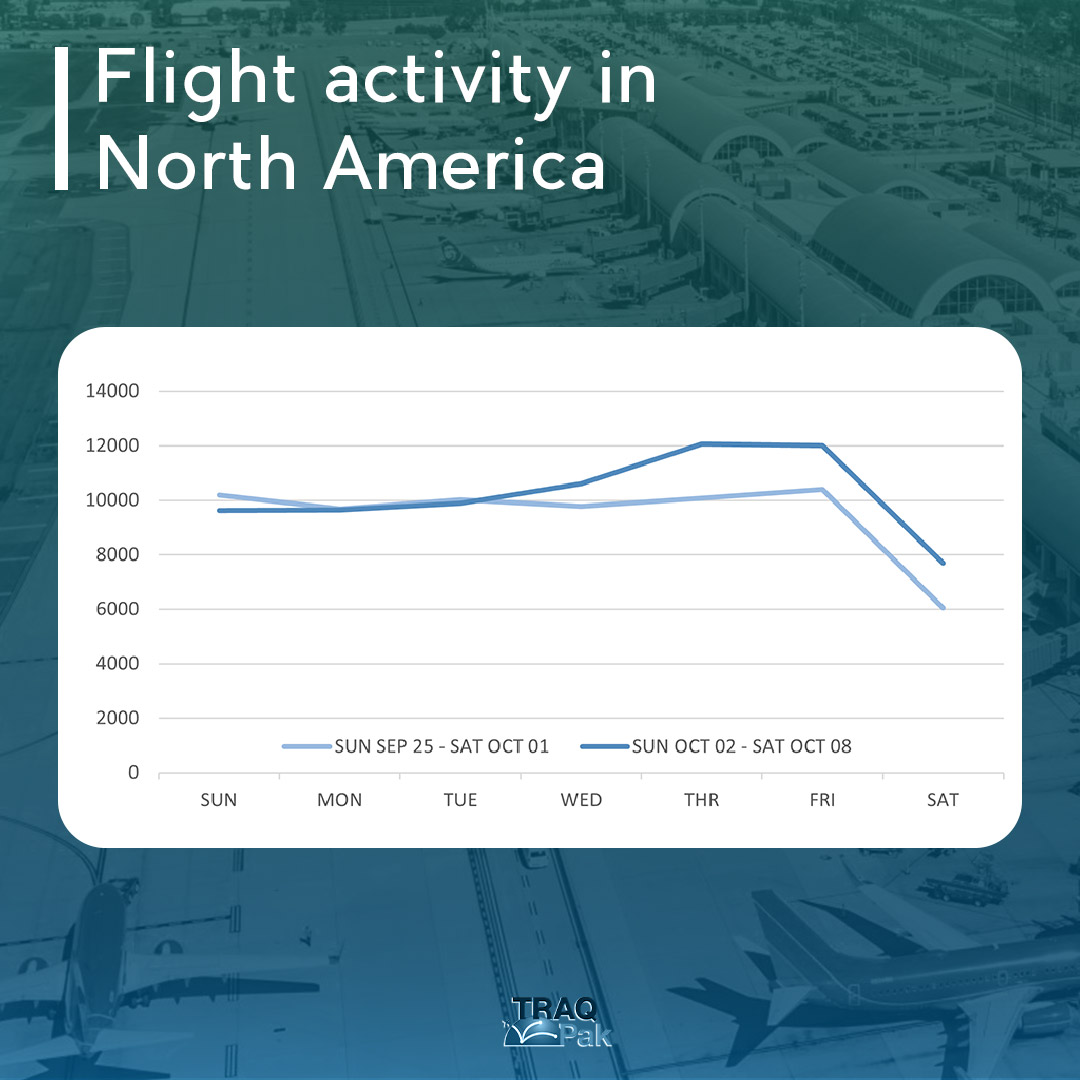 Stat of the Week: Fuel prices are on the decline as we enter the final quarter of 2022. The ARGUS Aviation Research Group US, LLC noted a $0.13 decrease in the national price per gallon of Jet-A from September to October.