The players of the business aviation market used the forced pandemic break to develop their companies. Thus, the international group of companies Aim of Emperor, in the days of the toughest self-isolation, announced a new direction – individual marketing support for clients.†
And immediately received the first orders from investors who look at the crisis under the prism of opening up new opportunities. Which ones? Anna Nazarova, PR and Marketing Director of the Aim of Emperor group, who headed the new direction of Emperor Marketing Support, spoke about this.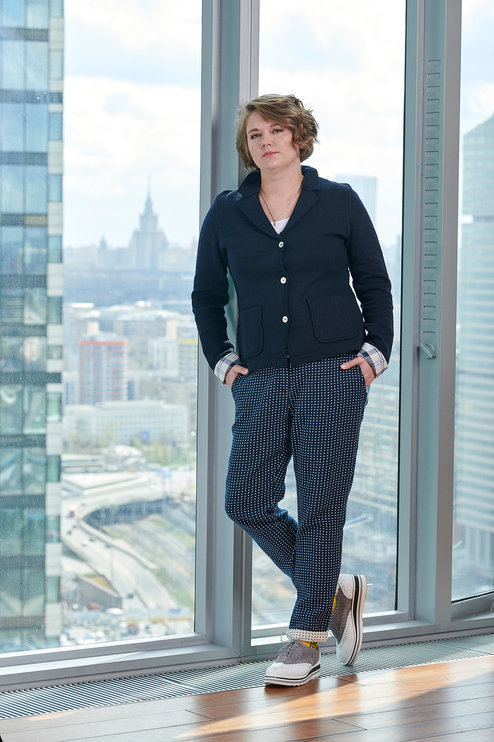 Anna, in Russia and abroad you are well known as an analyst and author of publications on business aviation, what prompted you to create a new direction?
It's funny, but the idea belongs not to me, but to the clients of Aim of Emperor. Every time they contacted our company for advice, they received such a large and complete amount of information, worked out specifically for their requests, that at some point one of the clients said: "I am ready to pay for such information and such understanding of the market! ". And he paid. With his submission, a clause on marketing research of the business aviation market as a separate task appeared in the general agreement.
With the development of this service and its improvement, we came to an understanding: Aim of Emperor's marketing proposal differs from those made by consulting agencies that do not have specific knowledge of the business aviation market. This is how Emperor Marketing Support was born.
Your main difference is your immersion in the business aviation market or are there others?
If by Уimmersion" we mean not theoretical training, but combat practice, then yes. Aim of Emperor is one of the most successful market players that has created and develops businesses in several directions: European and Russian airlines, charter and handling business, brokerage services for the purchase and sale of aircraft, helicopters and yachts, HondaJet aircraft dealership. The client does not just get numbers and graphics, but the very right accents that can only be set with a personalized successful experience.
The greatest value of our service is that the client receives useful personal contacts, the opportunity to enter a closed business aviation club not "from the street", but aiming at a specific proven partner in the industry. With a good reputation and history.
And who request most often – newcomers who are just entering the business aviation market or "aksakals"? Draw a portrait of your client. Well, and a related question - what customers are interested in first of all?
Let's start with the last question Ц there was not a single client who was not interested in the prospects of the business aviation market - in the broad sense of the word and in different segments. Investors want to calculate the effectiveness of their investments and what risks they may face. Those who have already entered the market are interested in development and getting more profitability. For both those, and for others, we carry out a cut of the market niches of interest, analyze their effectiveness, payback, estimate the value of the initial investment. In the future, we are ready to accompany the implementation of these projects at the request of the customer.
As for the portrait of our client, the services of Emperor Marketing Support are of interest primarily to business owners or top managers of companies not related to business aviation, but who want to integrate their resources into aviation.
For example, one of our clients, the owner of a large hunting farm "Lembo" and the hunting school Sarozero home, asked for help in promoting his property among private pilots. There is a runway on the territory of the economy, which prompted us to organize an annual rally of aviators. Photo hunting, survival workshops, fishing, meeting with wildlife will become the leitmotif of the annual meeting of small aircraft.
Another case, carried out by Emperor Marketing Support, helped our client avoid senseless investments in a hopeless aviation business, change the customer's view and channel his resources into a project with high commercial profitability in small aircraft.
I know that Emperor Marketing Support works with regional airports: what tasks do you help the large civil aviation community with?
Local authorities and businesses are increasingly interested in improving the business climate and developing internal and external economic relations in their region. In addition, there is a trend of transferring business aircraft to the Russian register, which is moving thanks to the efforts of the Federal Air Transport Agency. And at the same time, there is practically no modern infrastructure for meeting serious guests, since regional airports simply do not know how to approach business aviation.
We help them find the competitive advantages of the airport in the context of business aviation development, taking into account the location of the airport, loading, transit traffic and its segmentation. Ultimately it Our work goes far beyond creating master plans and financial models. The airport, and with them the whole city, strengthens the business image and reputation in the eyes of the federal and international communities, and local businesses get more opportunities to develop business ties.
If you want to be successful, turn to successful - this, as I understand it, is the formula and path of your client, who comes to you for specific knowledge that other market players do not have or they do not want or share. What is your interest, why are you not afraid to share experiences and connections?
New challenges hone skill and sharpen the perception of changes in the market. The development of individual investment decisions, the formation of marketing strategies, the positioning of aviation projects, the development of business plans and the creation of financial models, in-depth research and analysis of Big Data is the work that, on the one hand, no one can do better than us. On the other hand, it allows you to "pump" yourself: knowledge, connections, long-term planning. This is important for the team of the leading company.
And then, we don't look at clients as competitors, we see them as possible partners. We share tools, give a roadmap, and whether the client will go further with us or want to implement the project on his own - he chooses for himself.
Has this partnership already taken place? Or is it still in the future?
Give us a little time, Emperor Marketing Support is only making its first steps.
The first, but not quite. I heard that, among other things, you provide related services and that they already have customers. Can you tell us more?
Yes, you can apply for quality services in the field of PR and event industry in Emperor Marketing Support. Namely: we help in organizing speeches at public events, in conducting road shows and media tours, both for our company and for third-party market players.
Writing corporate books stands apart. One book has already been written. We were the first in aviation practice to implement a fundamentally new communication format - Story Management, or, writing exciting bestsellers about real companies' success stories.
Unfortunately, I cannot name the customer yet, I can only say that it was a major helicopter builder who gave the best review in my life, saying that the book exceeded his expectations and became the most effective marketing tool that could be imagined. It stimulates life and action, catches consciousness and causes the desire to imitate.
I hope to read this book soon, and I would like to wish you, Anna, and the direction you are heading, success.
Thank! I am sure that we will achieve success together with our new partners.