The whole world is dealing with the consequences of coronavirus infection (COVID-19). Pandemic deeply affected all aspects of our lives and apart from the danger to the public health, it brings serious economic and social challenges. It impacts the labour market, the economies and corporate world, halting the businesses. Aleksandr Osit, head of JETVIP, is going to talk us through these questions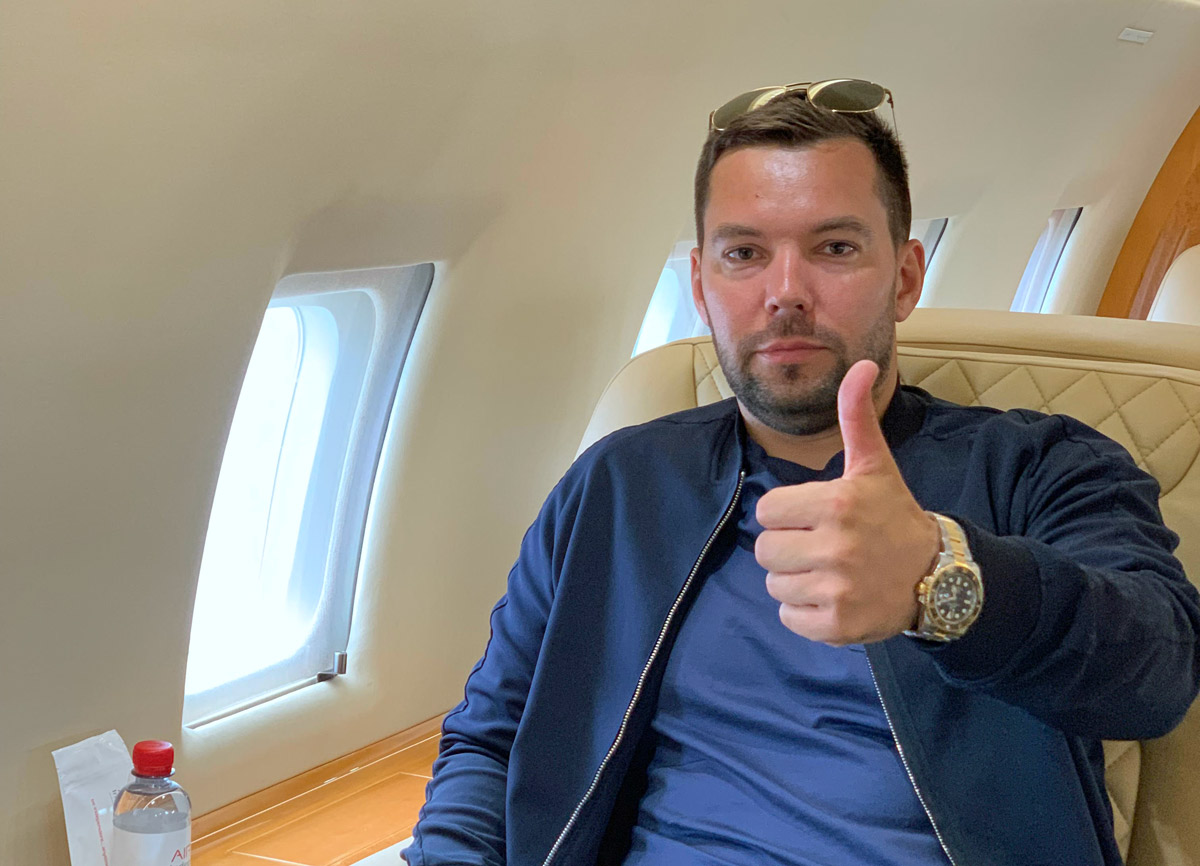 Business aviation is not an exception. Spring of 2020 will be mostly remembered as a time, when the economy of the whole world stopped. April and May 2020 were quite difficult and the saddest thing is that we did not have any forecasts and - respectfully - couldn't make any plans, think on the development prospects and company scaling.
Flight restrictions in Russian Federation, introduced on 27 of March 2020, affected the most not the demand, but the offer. To be precise - there was incapability to arrange the flights.
Basically, all countries closed their borders to limit the spread of the virus. Demand was as high as before, but the possibility to bring the passengers abroad simply was gone. The exception were the citizens, having residency or passports of foreign countries.
But even in these difficult times the JETVIP was working hard and managed not only to keep, but also to increase its team and to significantly enlarge customers pool.
At the moment we are one of the most professional business aviation brokers with a high demand on Russian market. We are expanding systematically through our European offices in Riga (Latvia) and Vienna (Austria).
In June 2020 and especially now in July 2020 we registered the highest number of orders for private jets. Both, internal flights within Russia (St-Petersburg, Sochi, Crimea, Altay etc) and external flights (Turkey, Croatia, Germany, Spain, Italy etc) are highly demanded. According to our statistics, which counts number of flights and destinations on monthly basis, we observed an unprecedented growth.
As of July 29, despite all valid restrictions in Russia and the rest of the world, we organized 125 flights, which is 25% more than in July 2019.
Summing up Spring-Summer period of our business, we'd like to quote Friedrich Nietzsche: "What doesn't kill you, only makes you stronger" and we assert that we got stronger and ready to overcome any obstacles for the sake of our customers' comfort, continuing to provide top class service under JETVIP brand.