Today BizavNews hosts Elena Zhdanova, Executive Director of UTG PA, who will talk in detail about future of FBO at Domodedovo Airport.
This spring, UTG Private Aviation, part of the UTG Group, became an operator of Domodedovo Airport Business Aviation Center, providing business aviation services and individual VIP services for regular flights passengers. In just over three months, company completed basic reconstruction of the first floor inside business aviation terminal and started next stages, which include expansion of the first floor space, the renovation of the second floor and comprehensive landscaping of territory.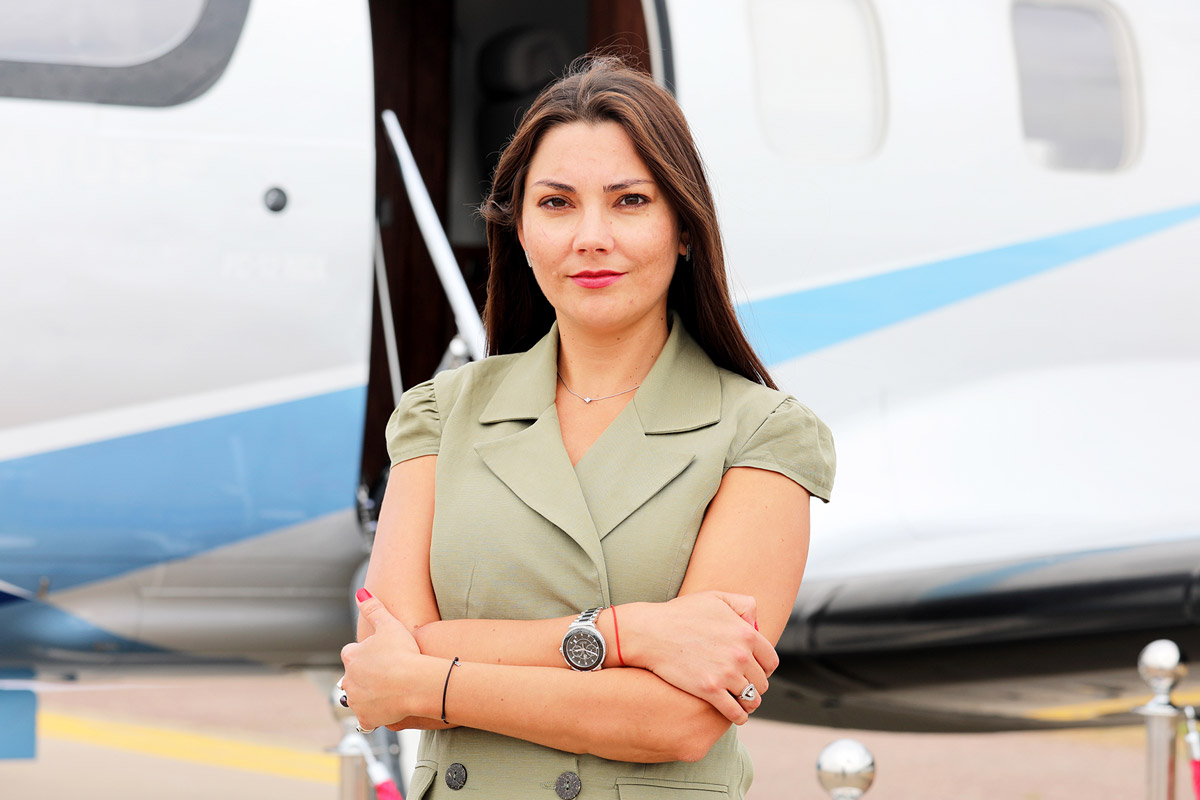 Elena, we just had a chance to tell our readers briefly about project implementation of new FBO constriction at Domodedovo Airport. Our partners and readers started immediately ask us questions about it. Let us satisfy their interest and start from beginning. Please introduce UTG Private Aviation.
Dmitry, I'm sincerely glad that your audience is interested in our company! UTG Private Aviation is a new player among established business aviation market. UTG Private Aviation is a new player in already established business aviation market. It is logical that many of its participants have a question about company's competencies, especially in the context of such a rather complex location as Domodedovo Airport. I can assure that there are no ground for any concerns since UTG PA is part of UTG Group, which has a huge and absolutely unique multidisciplinary experience in the aviation services market. 
UTG Group was founded in 1998, and today is Russia's largest independent full-service technical and ground handling operator with offices at Vnukovo-, Domodedovo-, and Pulkovo airports. Company started with passenger handling, expanding its business into aircraft and crew handling and specialized personnel training. Showing high level of social responsibility and commitment to sustainable development principles, UTG Group strives to meet the best international standards of corporate governance and information transparency, being one of the top 20 largest companies in the Russian aviation industry.
As we understand, the "transformation" of the current Business Aviation Center into a full-fledged modern FBO will take place in several stages. Please tell our audience about each stage in details?
Yes of course, if you have time, due to we have long-term plans. Along with the beginning of our activities in Domodedovo Business Aviation Center in 1st of April, we started first reconstruction stage of existing terminal. This stage included a full renovation of first floor. In June, guests could experience a completely new modern and bright interior with single style of terminal and unobtrusive reference to air travel in form of windows resembling portholes and suspended ceiling structures similar to clouds, as well as a conceptual check-in desk for passengers and a rest room and pre-flight training for crews. For guests' comfort, pendant spotlights were installed along the perimeter of the lounge area to diffuse soft light. We completed the renovation of security services and customs control areas, as well as personal security check. Now we have separate red and green corridors for passenger convenience. Passenger flows are divided to passengers of domestic lines, international destinations and those who departing to EEU countries. Tish significantly optimized timing pre-flight procedures. Of course, we also paid attention to the apron: in cooperation with Domodedovo Airport, we carried out a full renovation using a quick-hardening concrete composition. The existing mapping out was restored, and an asphalt surface was laid in the aircraft parking place.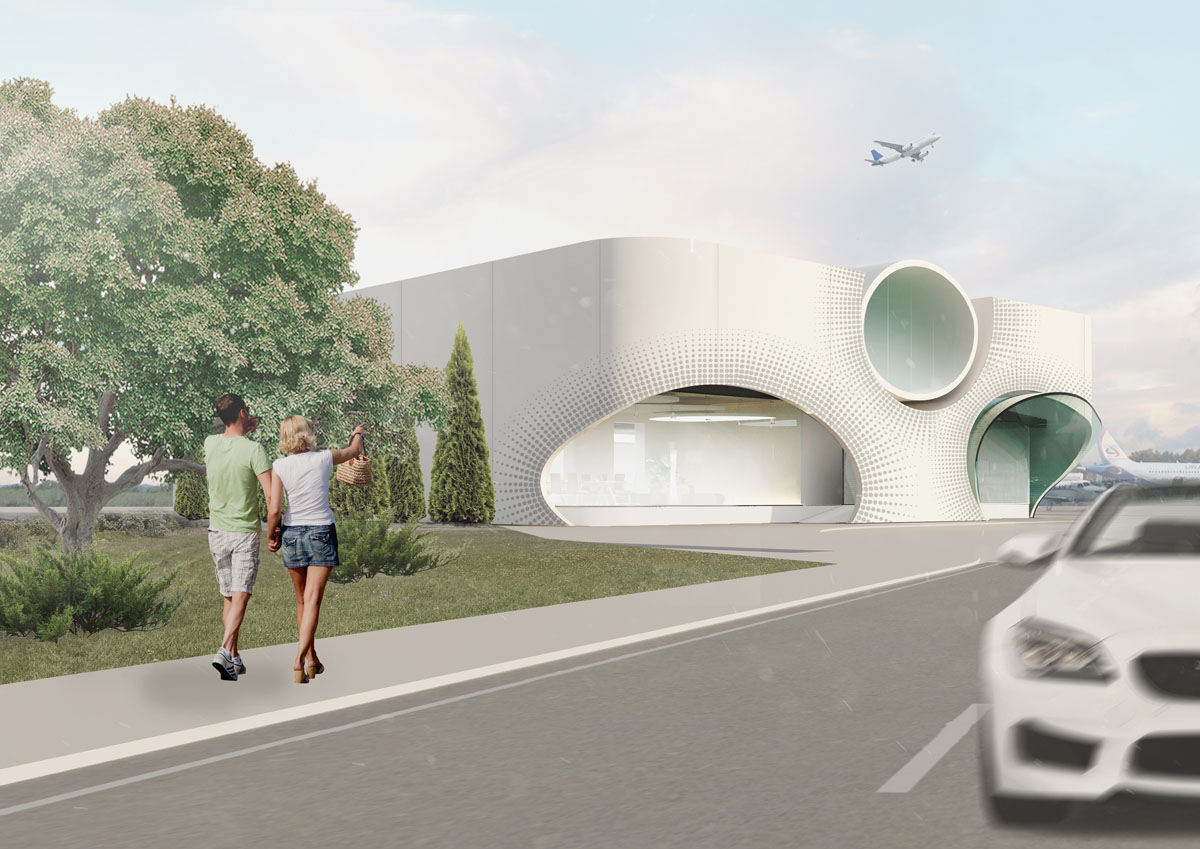 The second stage of the first floor renovation will include complete interior changes (we expect the receipt and installation of designer furniture for the passenger lounge and fine dining restaurant as well as the bar counter in the form of an airplane wing box). But the main goal is to increase the area of the first floor by taking out glass panoramic verandas all year round, one of which will be a spacious meeting room.
We also plan a comprehensive improvement for surrounding area: some work for engineering preparation for landscaping, paving, lighting, placement of small architectural forms. 
The third stage will include reconstruction of existing second floor, including roof and supporting elements. Thus, not only the interior but also the exterior of the existing terminal will be changed completely. In addition to full change in exterior, passengers will be really surprised by completely new functional space divided into zones for comfortable waiting and spending time areas for a large number of passengers on the second floor with a startling view of the apron, greenhouse, and Duty Free. 
UNK project, the interior division of the design bureau, is responsible for renovation of the existing terminal. According to the concept, it will be completed by mid-2022. 
Considering the extreme competition in Moscow Air Cluster, how does UTG Private Aviation plan to attract clients? And who is your client?
By answering this question, I would like to say that we are NOT competitor to either Vnukovo-3 Business Aviation Center or A-Group at Sheremetyevo. We consider ourselves as partner, and I would like that our colleagues realized that our intent to take OUR niche in business aviation market. Our clients are not members of "hard luxury" or political elite but a passengers/owner of a business jet who wants to get the maximum range of services from business aviation and regular flights. Our clients main requirements are a price policy, quality ratio, privacy and speed of services from the moment they enter our terminal to departure towards the aircraft. There are no restrictions in form of slots, embarking queues from scheduled and special flights. They value their time and money and do not sacrifice quality.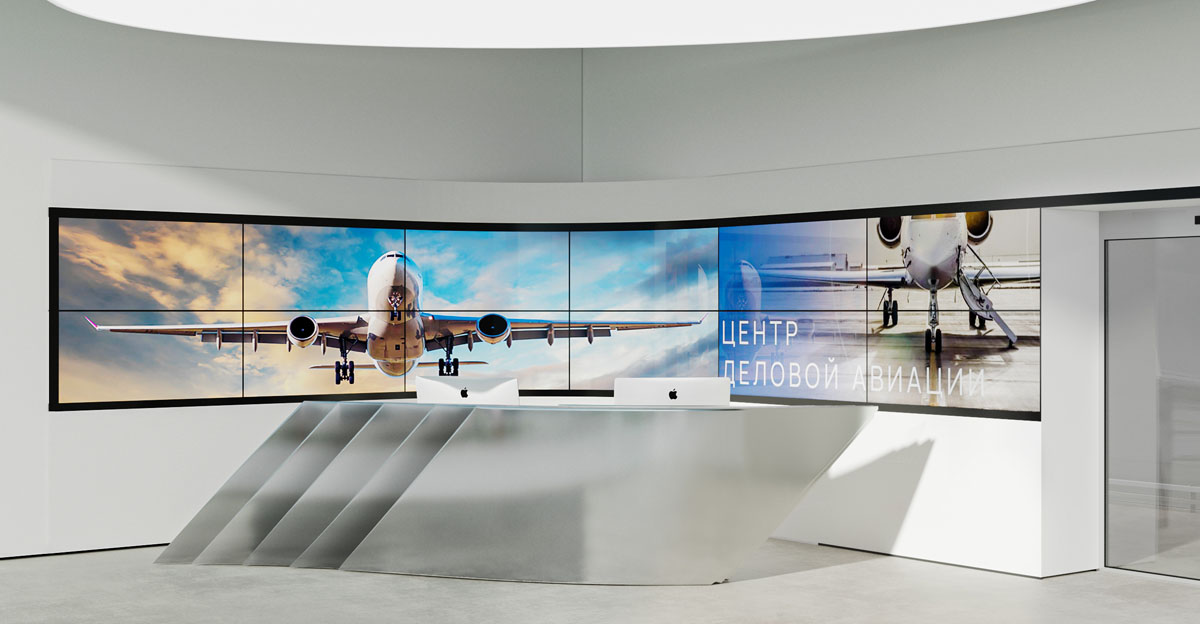 Which part of services is UTG Private Aviation going to offer, and what is going to outsource? 
While continuing to describe our niche and attractiveness, I would like to share company's expansion plans, significantly at range of services provided at the FBO UTG PA in Domodedovo. Regular airline flight passengers will have an opportunity to arrive by private jet or helicopter before the departure of his regular flight and leave it for long-term parking at affordable price, or perhaps even to carry out maintenance. 
By being a part of UTG Group, UTG PA competencies enables us to cover almost all basic business aviation needs of clients:
Apron aircraft ground handling. Repairs, rent & sale of airfield special equipment of "UTG" and "Aerosmart Systems";
Linear and basic aircraft maintenance, including C-check form. Repairs and aircraft interiors maintenance; supply of aircraft parts – "UTG Domodedovo", "Aerokit, USystems". 
Trainings of qualified ground and aviation personnel — "UTG University".
We are very impressed with an American FBO model, which accumulates and provides all kinds of services at an adequate cost. We are following this path with a great desire to prove that business aviation can be affordable!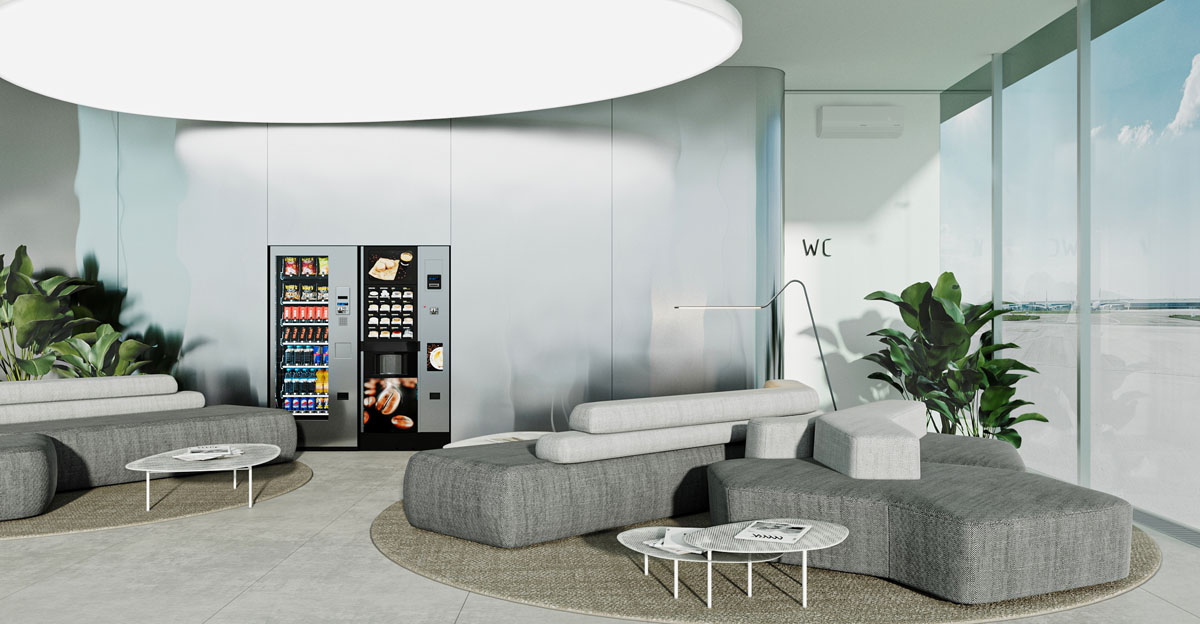 Could you announce project investment and whether the main investor is ready for "long-term cooperation"?
Yes, I would like to emphasize that UTG PA has been in Domodedovo for a long time, and of course, main investor is ready for long-term substantial investments. It is planned to invest more than 100 million rubles in reconstruction of the existing terminal and infrastructure. And about the same amount to develop the Business Aviation Center and transform it into a full FBO with its own MRO.
Does the general layout of Domodedovo Airport have additional space for possible future expansion for business aviation segment?
Yes, it's no secret that it does. It's worth mentioning that the general layout of Domodedovo airport is more than ambitious and includes the full development of all segments along with increasing production capacity, the number of passenger terminals, and flight strips. 
Does company plan to involve third-party partners for joint implementation of project, for example, in MRO segment?
Even though we have own company specializing in MRO, we are always open for cooperation and partnership. We are sure that companies with different competencies and profiles, even in the context of one professional activity and location, should complement each other rather than compete, optimizing their own costs and human resources. Thus, they create a favorable environment for the end-client and achieving the final goal - to make services available to a greater number of market participants.
Pricing is key for clients, in recent years in particular. Do you focus more on quality or quantity when thinking about competitive advantage?  Do you plan to involve owners of small private jets, for example, for locating?
We have strived and will continue to strive to provide our services at lowest possible cost and highest quality. It goes without saying that we are interested in increasing the number of clients and expanding the range of services: on our own, by other companies of our group and by attracting partners in Domodedovo Business Aviation Center providing services that are potentially interesting to our Clients. We strive to create a business community based on the principles of loyalty, mutual assistance, and practical benefits for each participant, regardless of whether they are a Supplier or User of a particular service. We want to create a mass product, whose uniqueness will lie in its accessibility, which is completely inconsistent with current patterns prevalent in business aviation.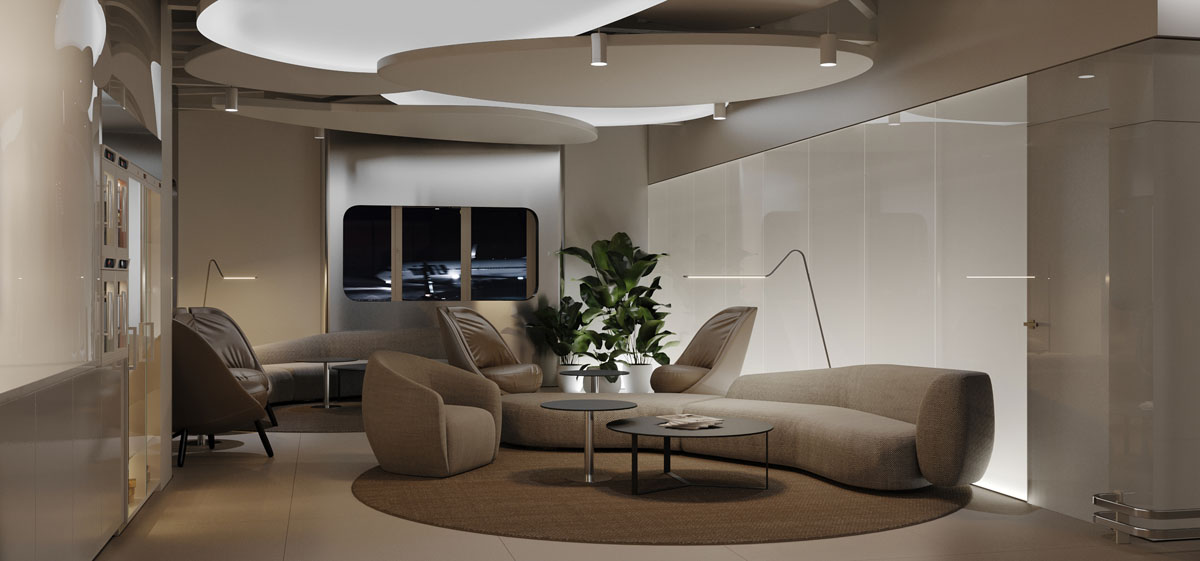 Transport accessibility, in representatives segment opinion, is the main problem for which business clients do not like Domodedovo. Could you make them change their mind?
I am sure this is an important, but not the main factor in their choice. In my opinion, a good example is Emirates Airline flying to/from Domodedovo Airport, whose First and Business Class passengers are willing to tolerate a 2-hour way time through traffic for the level of comfort that the airline will provide them on the 6-hour flight. What is more, we are actively working on this factor, and very shortly, there will be a unique special helipad adjacent to the terminal, which has no analogs in the Moscow Air Cluster. It enables us to optimize the issue of transport accessibility of the facility with minimal cost. And after the full opening of the Central Ring Road, it will take about an hour to reach Domodedovo Business Aviation Center from Rublevka!
Could you tell us about the infrastructure of the future complex? How many hangars will there be, how big is apron area, are there helipads?
As I have already mentioned, in addition to the current helipad located in the terminal control area, there will be a helipad outside the terminal control area, but in the Business Aviation Center. The apron area is more than 17,000 m². It is about 20 parking places for aircraft of different types and modifications. Currently, we have three hangars of more than 8,000 m². There you can park aircraft of any category up to the Gulfstream 650. After the completion of the reconstruction of the terminal as part of the M&R development program, additional hangars will be built, the first of which will be about 3,500 m² where the aircraft ACJ/BBJ category can be parked. 
Who will provide ground handling for the aircraft, and does company plans to provide concierge service?
The ground handling of aircraft is carried out independently, by companies of UTG group and by airport services and other outsourcing companies (take TZK, for example). As the demand for concierge service increases, it will be legally defined as a separate office. But in fact, we already perform this function by the Sales and OPS departments. We provide our clients a charter flight ordering and/or any additional service. Your request will be promptly and efficiently processed by us or with the help of partner companies. We will try to optimize its implementation financially. Why do we need to save the Client money by performing a function that is not our direct responsibility? The answer is clear: to increase our location's attractiveness and create a positive reputation for the new participant of the business aviation market — UTG PA.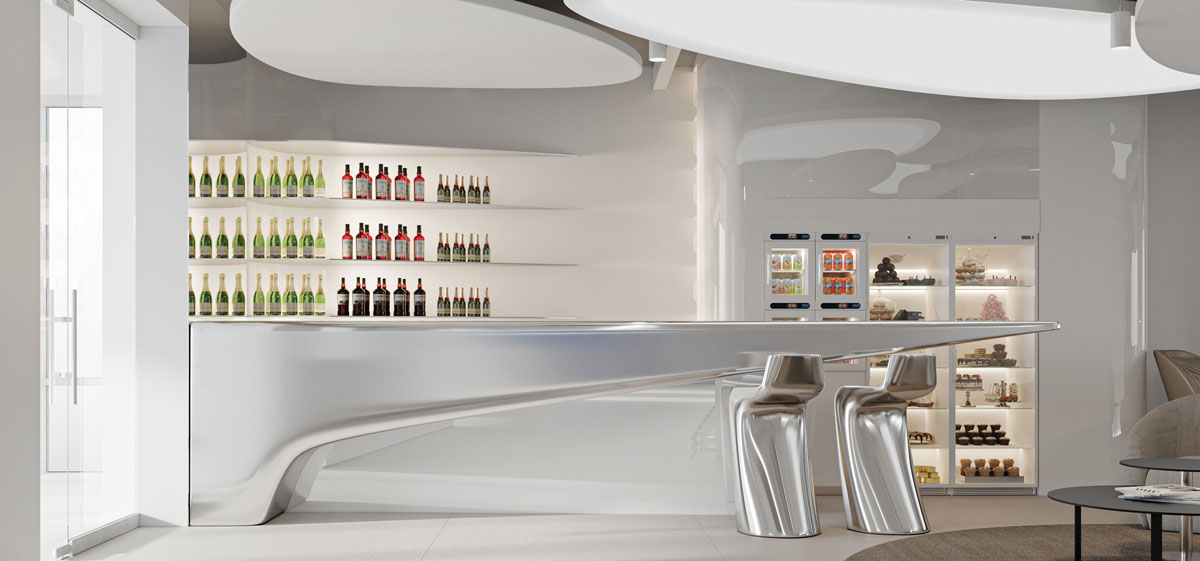 How are your relations with the Domodedovo airport administration?
The history of relations with the administration of Domodedovo airport began back in the early 2000s with the provision of representative services and the sale of airline tickets, and later — registration of passengers and luggage. In 2006, the UTG Group (Premier Lounge) opened the Shostakovich business lounge in the airport terminal. In 2014, the UTG Domodedovo company began its activities specializing in aircraft maintenance and in other areas. That is why the appointment of Domodedovo Business Aviation Center as the operator was a logical development of the already established relationship between the two strong partners, whose business principles and views on its development are in harmony.