Analysis of industry data by Horizon Aircraft ("Company" or "Horizon"), a Canadian-based innovative leader in hybrid electric Vertical Take-off and Landing (eVTOL) aerial vehicles, reveals that for the period between January 1, 2023 and July 20, 2023, the number of air ambulance departures globally is 26% higher than for the same period in 2019, before the onset of the Covid-19 pandemic. The corresponding increase in the number of Canadian air ambulance departures between these two periods is 97%.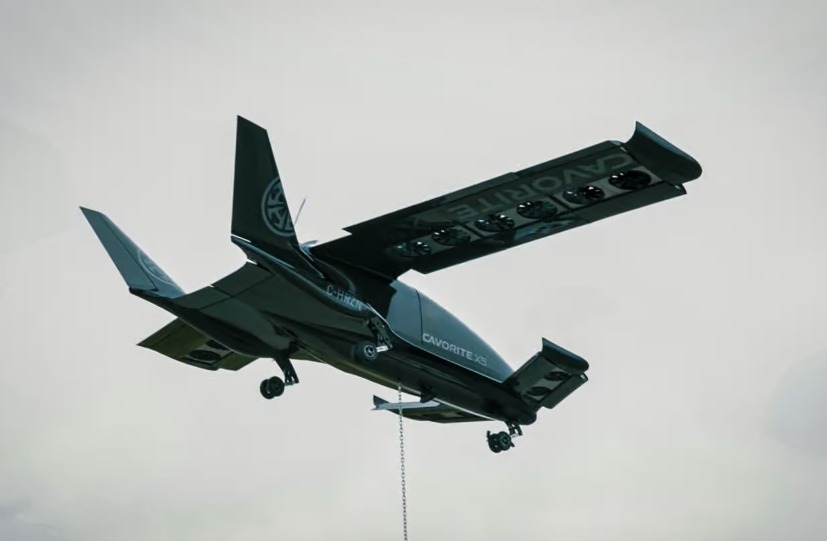 The global air ambulance services market was worth around $5.84 billion in 2022 but it is expected to nearly double in size to reach $9.83 billion in 2030.
Air ambulances are aircraft that provide medical services in emergencies where land-based medical assistance would take too long to reach the patient. They are equipped with medical amenities designed to provide medical aid in remote areas.
Brandon Robinson, CEO of Horizon Aircraft said: "There has been a rise in the number of accidents and life-threatening situations such as strokes and heart attacks, and this is increasing the demand for ambulance services, and ultimately air ambulances. Fast flying eVTOL aircraft can have a positive impact on life saving patient transports by reducing the flight time from accident to hospital."
Horizon Aircraft is building a new hybrid electric Vertical Takeoff and Landing (eVTOL) aircraft that will be operational as early as 2026. Its "Cavorite X5" is an eVTOL built for longer-range regional passenger or cargo, as well as special missions such as air ambulance. It will take off and land vertically like a helicopter but will fly almost twice as fast at a fraction of the cost. It will have a maximum passenger capacity of four plus a pilot, a payload of 500 kg (1,100 lb), and an average range of 800 km (500 miles) with full fuel reserves. 
Horizon's innovative approach and technology allows its Cavorite X5 to fly 98% of its mission in a very low-drag configuration like a traditional aircraft. Flying most of the time as a normal aircraft is also safer and should make the aircraft easier to certify than other radical new eVTOL designs. The full-scale aircraft will also be powered by a hybrid electric system that can recharge the battery array in-flight while providing additional system redundancy. Continued rigorous testing of its 50%-scale aircraft will reduce technical risk moving forward as Horizon continues development of its full-scale aircraft. Horizon Aircraft, and its flagship Cavorite X5 design, has been attracting significant interest from within the industry having won several grants, a US Department of Defence advanced research and development contract award, and is ahead of its competitors with its large-scale prototype already flying.